Academic Decathlon Preparation Begins
Team Competes in Scrimmages on Way to Regionals
The Academic Decathlon Team is currently preparing for regional testing competitions scheduled to take place second semester. The team is practicing and competing in scrimmages that test them on different subjects. On Dec. 5, the team held a scrimmage test about economics, social science, science and music. The test was at GHS and several students in quarantine participated over Zoom. Once the test was completed it was scored and submitted to be compared with the scores of other schools.
"Everything is done online this year like most everything else," Academic Decathlon instructor Mr. Rick Arch said. "We did have to cancel our award ceremony where we do that all in person, and we also have an event called the super quiz. That had to be canceled and instead, it's replaced with an online test which is definitely not as fun. So those are our changes but hopefully, it's for just one year."
Taking the tests online does not affect what is on the test, but it does affect the environment. Academic Decathlon is just one more thing that has fallen victim to a year of Zoom and canceled events.
"It is a benefit in that we get to take the test at our home school; however, it's not a benefit to not be able to get awards handed to you," Mr. Arch said. "It's not as fun to get them in the mail, and it's just not as fun to see the other Academic Decathlon teams from around the state and realize that there's a bigger community out there. I just say we feel pretty isolated at this point."
Luckily, the change in scenery has not dramatically affected the team's performance. Over the last two scrimmages, the team has won seven medals including one from senior Preston Keith on Dec. 5.
"I think the team is doing well, considering the circumstances," freshman Isabella Lewis said. "Personally, I'm proud of my own scores and how I rank with those above me. So far I don't think we've been affected much by the online scrimmages since they are just computerized tests. We come into the school on Saturdays and spend a couple hours taking them."
Because it is just the preparation, there are no team scores recorded. However, individuals can see their own scores and how they matched up against the other participants.
"I mean I think they've been really good," Mr. Arch said. "It's, you know, probably our best prepared team we've had in the three years I've been here. Yeah, it's just really good, everyone's done their part and even the ones that are remote learners have done a great job. I expect them to do really well. Economics is a difficult test but everyone seems to have prepared well so I think we'll earn a few medals today."
The team continues to prepare for the regional test on Jan 10. If the team continues to do well and finishes in the top three teams in the state, they will finish their season at the state competition.
Leave a Comment
About the Contributor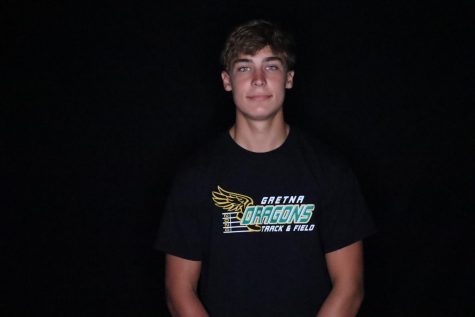 Connor Bulgrin, Editor-In-Chief
Connor Bulgrin is a senior at GHS and this is his third year on The Voice Staff. This is his second year serving as the Editor-In-Chief. He is apart of...