Choirs Prepare for Primetime
Groups Spend Time Perfecting Shows
With the annual show choir competition, Primetime scheduled for Jan 16 the two show choir groups have begun preparation for their seasons. Getting back into the swing of things was different than previous years. Varsity group Revolution and junior varsity group Evolution attend weekly practices and rehearsals. Both groups held auditions over Zoom instead of in person. The two groups were unable to attend their annual summer camp, which made learning names and growing as a group with masks and guidelines difficult. The masks not only made it difficult to sing and pronounce words clearly, but they also made it harder for the singers to control their breathing. Revolution's director Mr. Patrick Ribar made sure both groups are able to produce as much sound as possible despite their masks.
"Our groups follow standard precautions and such," Mr. Ribar said. "We have to deal with missing members due to quarantine."
The groups use their practice time to the best of their ability since practices with the whole group are rare due to quarantine. There usually are one or two people out each practice, but they make it work. Members who are absent practice their shows with choreography videos and singing tracks on Google Classroom. Every week closer to their first competition, the rehearsals begin to become more important.
"The group has stayed motivated by adding sectionals and doing different fun activities in practice to help build our confidence," sophomore Evolution dance captain Mia Cacioppo said. "We're planning on having PrimeTime despite COVID-19, I think it will be a good experience for everyone."
In Evolution, members have created set times for girls to come in for extra help and practice time after school. Motivation has been an important aspect of this year in order to keep the girls motivated in unpredictable times. Both groups had their first performance in the gymnasium on Oct 6th.
"With the possibility of not having a season it's really important to stay positive," sophomore Evolution dance captain Gabby Ochsner said. "We're trying to keep everyone's hopes up with a show choir support system."
Parents members attend monthly meetings for the shows and receive updates on costumes and how the season is progressing. It was their first time performing since the school moved to remote learning in March. In the meantime, they will keep perfecting their moves and their vocals, and getting ready for Primetime.
Leave a Comment
About the Contributor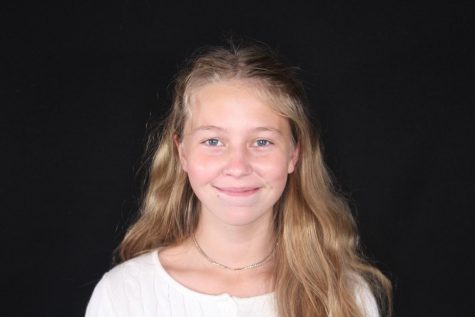 Claire Sallee, Staff Reporter
Claire Sallee is a sophomore at GHS and in her first year on The Dragon Staff. She serves as a Staff Reporter. She is involved in journalism because she...