Spooky Season
French Club Partakes in Autumn Tradition
When leaves change and pumpkin spice fills the air, it is time to prepare for Halloween. On October 22, the French club painted pumpkins and competed in trivia about France to celebrate the season.
"I enjoy the community, it is a small close-knit group," junior Grace Russell said. "I always wanted to learn French because it is not a basic language. I have been a member of the French Club since freshman year."
The members were divided into three teams. Each group had a pumpkin with a beret and were tasked to create a French Jacques-O'lantern. Russell and her group drew inspiration from the mime in the Disney movie "Tangled". On their pumpkin, sophomore Madyson Self's group created their favorite people including actor Danny Devito and congresswoman Alexandria Ocasio-Cortez.
"The inspiration for painting our pumpkin came from us listing out all of our favorite people," Self said. "Instead of being able to decide on just one person, we chose three."
While the members used their artistic abilities, they also practiced their French knowledge in a game of trivia. French teacher and club sponsor Ms. Melinda Randall asked about French food, geography and a mix of other fun facts. Questions ranged from rivers in France to delicacies eaten. Facts included the 240 kinds of cheese France exports, and the 41 countries where French as an official language. The inspiration for this event came from a group of French teachers online.
"I got the idea from a Facebook group I am in with other French teachers," Ms. Randall said. "The French culture is very interesting, with art, fashion, cuisine, and literature."
Because the members can not attend the past field trips this year, they are still figuring out plans for the club. The next French Club meeting is unknown, and they meet in room 628. Activities will be decided by co-presidents Grace Russell, junior Zane Mrozla-Mindrup and Ms. Randall.
Leave a Comment
About the Contributor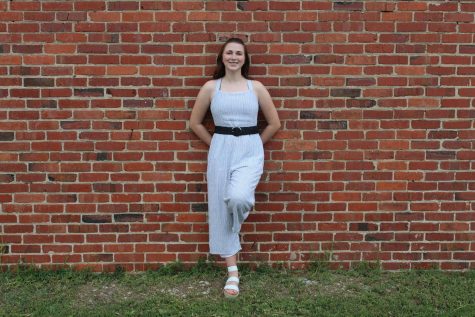 Delany Jepsen, Yearbook Editor in Chief
Delany Jepsen is a senior at GHS and the editor in chief of The Dragon yearbook after holding positions as a reporter, production manager, and clubs editor....