Playing Amid Pandemic
Virtual Band Performance Closes Successful Year, Career
Victory after victory. That is the legacy and output of the band program, and this was thought to be interrupted by the COVID-19 pandemic. The closure of school forced the band to cancel many of its competitions.
"It has been difficult not seeing each other every day and making music," band director Mr. Andrew Norris said. "The Winter Guard did not finish their season, the concert bands did not get to attend concert band festivals, the jazz bands did not get to do their final festival, District Music Contest was canceled, we did not have our Band Banquet, final concert, or Big Band Dance. It has been a difficult two months dealing with that disappointment."
Mr. Norris decided to close the year on a sweet note instead. This is when he was inspired to do a concert video.
"I wanted to do something to signify the end of the school year, and to have an opportunity to say goodbye to everyone," Mr. Norris said. "The virtual band performance was an idea I got from a school district in Georgia that did this in March. I decided to go all in and make the final performance more special by having the video element."
The entire band viewed the final video on May 12, but this was not the only item on the agenda for that night. The virtual concert marked an end to Mr. Norris's directing career at Gretna. He concluded the night with a few parting words.
"I am sad to see Mr. Norris leave, but I'm thankful for all the time we had with him," senior Elizabeth Christenson said. "Additionally, I have great respect for his decision, and I hope that he can grow to love his work in Papillion."
Under the direction of Mr. Norris the band brought home many titles andcompetition victories. Even in the midst of all the victories, Mr. Norris still made time to help each individual person.
"Mr. Norris' patience along with his desire for excellence made it possible for us to be as successful as we were this year and in the past," Christensen said." He has done an amazing job in his time as the head of the Gretna Band Program, and I'm grateful that I had the opportunity to be a part of it while he was the director."
Practices ensured that the band was set up for success. Even during this quarantine, band members submitted weekly musical pieces to Mr. Norris as practice for the future.
"Mr. Norris pushed everyone in the band past their limits and I'm now a much better player because of his persistence with music," sophomore Micah Shaffer said. "He makes the band play and play and play until it is right then he makes us do it more to ensure that it wasn't just a fluke."
As a wrap to the season and his Gretna career, Mr. Norris ended with a goodbye speech to thank everyone. After the speech, he shared memories with students for hours after the Zoom watch party was supposed to end.
"Most of us have gotten pretty used to doing things through video chat, but of course it was weird not getting to experience all of the goodbyes in person with others," Mr. Norris said. "It was definitely emotional, and I'm happy that we were able to have some closure."
The virtual concert and goodbye ended up fitting the season quite well. The band has a history of happy and meaningful moments, so concluding with a successful video farewell turned the sorrowful pandemic mood around.
Leave a Comment
About the Contributors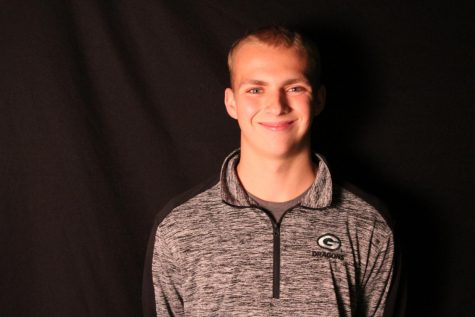 Ethan Menning, Sports Editor
Ethan Menning is a sophomore at GHS, and this is in his first year on The Voice staff. He is a sports editor who enjoys getting the story out in a real...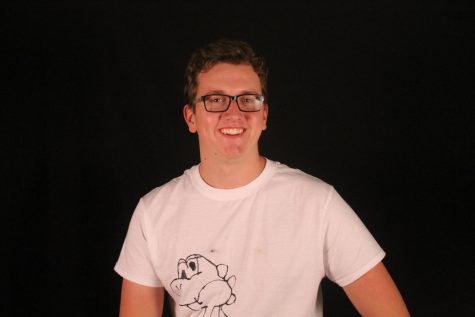 Joshua Human, Business Manager
Joshua Human is a senior at GHS and is in his first year on The Dragon yearbook staff. He is one of the business managers on staff. Joshua likes journalism...