Meat Processing Plants Close Down
Closing of Local Pork, Beef Plants Causes Distress Among Consumers, Grocery Stores
On May 4, a Nebraska Tyson pork plant in Madison county and a Nebraska Cargill beef plant in Schuyler county announced that they would be temporarily closed due to the increasing number of COVID-19 cases among their workers. The closing of these plants has caused distress inside the meat infrastructure, but it has also led to the increasing demand for meat products throughout local grocery stores. This increase in demand is visually apparent through purchase limit signs and empty shelves at the grocery store.
"My family and I have been struggling to get certain meat products just because of how empty the shelves are in grocery stores," senior Keith Sedlacek said. "A couple of days ago, I went into Hyvee and there was no chicken left. Honestly, I'm kind of worried because I know a lot of people rely heavily on meat, so having a meat shortage could mean bad news."
Since the closures, grocery stores have been unable to satisfy the high demand for certain meat products. With this, tight restrictions have been placed on beef, pork and poultry. Limit signs have been placed in local grocery stores such as Hy-Vee, Baker's, Sam's Club and Costco.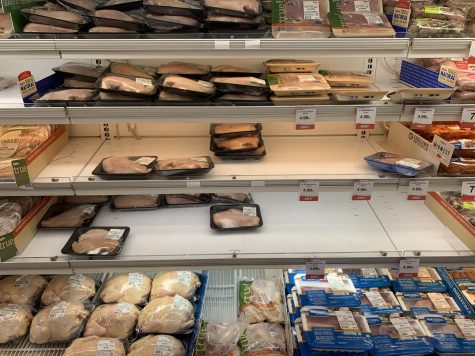 "Ever since the meat plants shut down, we've barely gotten anything from what we ordered (meat products)," Hy-vee employee senior Ethan Fuehrer said. "We're mostly low on steaks and other common stuff (meat products) like that\; we're all aware of the shortages and we just recently limited the number of meat people are allowed to purchase in one day."
Even though grocery store patrons have been struggling to obtain meat, Gov. Pete Ricketts reassured consumers that they do not expect imminent meat shortages\; they said that even if certain meat is constantly out of stock, there will always be some type of meat available to feed families.
"There is still meat available to customers but not when they all come at the end of the day," Fuehrer said. "Once we run out of meat we can't do anything to keep it in stock – the sooner customers come, the better."
Even though grocery stores across the state have been struggling to keep certain meat products in stock, school districts still have plenty of meat on hand to feed students. Lunch director Mrs. Sharon Schaefer states that GPS has enough meat to serve thousands of meals.
"Normally we would serve 3,000 meals a day or more because of our inventory," Mrs. Schaefer said. "We were hardly affected by any of the projected shortage of meat."
With the closing of critical meat processing plants in Nebraska, producers have struggled to get hogs and cattle to slaughter, and until meat processing plants can safely return workers to work, local grocery stores will continue to struggle to keep certain meat products (mainly beef and pork) in stock.
Leave a Comment
About the Contributor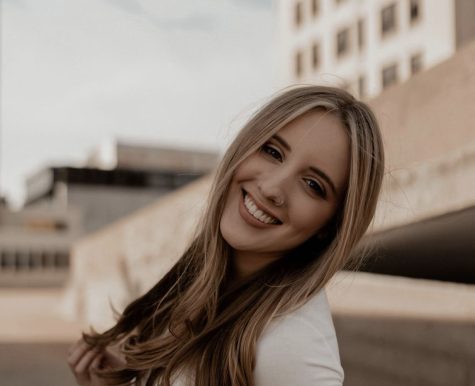 Kalei Renner, Yearbook Business & Advertising Manager
Kalei Renner is a senior at GHS and is in her first year on The Dragon staff; she serves as the Business and Advertising Manager. Prior to entering The...