Can't Stop the Party
Birthday Parades Replace Traditional Parties
Birthdays can be celebrated in many different ways, sometimes as big parties where everyone is invited or in small gatherings with a few close friends. However, with social distancing and quarantine, birthdays celebrations are changing. Some parents are making their child's special day a fun one by hosting a parade.
Birthday parades are a safe option for those whose birthdays fall during the quarantine. Several have occurred in neighborhoods all over Gretna. A simple post on social media provides all the information needed to set up a parade. That is what Mrs. Heather Henry did for her son's 13th birthday party.
"I sent a message on the app Nextdoor to my neighbors and let them know what time," Mrs. Henry said. "There have been a few birthday parades already advertised there so people know what to expect. I had emailed some families we are close to and asked them to come watch, from a safe distance."
Her son, Johnny, celebrated with the parade on his actual birthday, April 26. The parade started off with a distanced dinosaur-themed entertainer from Stomp Chomp Roar. Throughout the day, neighbors and friends drove by the Henry residence with signs for Henry. Later, at 2:00 P.M., the Sarpy County Sheriff drove by. This included eight police cars and two fire trucks, all with lights and sirens on. They came at the request of Mrs. Henry, who contacted the Sheriff's Office.
"I went to this Facebook page, Sarpy County Sheriff's Office, and saw a video of another birthday parade," Mrs. Henry said. "An officer called and asked what day and time. The only setback is if they had a call at that time, our parade was pushed back."
According to Mrs. Henry, the parade went well and to plan. Henry was surprised to see friends, family and the sheriffs. However, his favorite was seeing the police cars and fire trucks with the lights and sirens. He thoroughly enjoyed his celebration.
"He thought it was neat to see everyone, especially the sheriffs and fire trucks," Mrs. Henry said. "It really made the day special for him. It was a great way to celebrate his birthday."
Creative parents like Mrs. Henry found ways to make their child's birthday special, even during the quarantine. Some companies, like Stomp Chomp Roar, still offer entertainment from a safe distance, for events like this. Even if those are not available, there are always the sheriffs and fire department. It seems the party never stops after all!
Leave a Comment
About the Contributor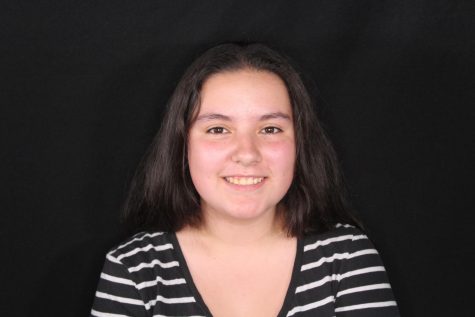 Isa Muhlecke, Staff Reporter
Isa Muhlecke is a junior at GHS and is in her first year on The Dragon staff. She is a reporter. She likes journalism because she likes getting to know...