Virtual Show Choir Auditions
Students Prepare For Future Season
The coronavirus has forced many instructors and students to find new ways to do things once done in a classroom. For the show choir program, auditions must be held the prior school year. With social distancing rules put into place, auditions could not be held as they had in previous years. Mr. Brandon Shostak, one of the choir instructors at GHS, has come together with other directors to make it possible for auditions to occur.
"Show choir auditions are being held via Zoom this year," Mr. Shostak said. "The auditioner will have to play the track on their side of things and sing and dance as if they were auditioning in front of us."
With this new way of auditioning, each of the students interested must prepare their audition with the materials they are given but opposed to in person, they will audition over zoom. Each student is equipped with videos of the choreography and music needed for their audition.
"I know other people tend to get into groups to learn the choreography because it makes it easier for them," junior Zoey Schultz said. "That will be taken away, so I think that will make it difficult for others."
With this new way of auditioning, directors are also worried about the outcome of auditions. When assessing someone online it can be difficult to give your best judgment. Auditions in the past have proven to be a long process to assess every student. While it was once an option to audition with a partner, quarantine has made this impossible. The directors in charge of judging plan to split up all the individual live auditions to assess every student who is interested in being a part of the program. Each director will take some of the students and all scores, in the end, will be accounted for in the process of selecting which group they will be apart of for the next season.
"My biggest worry is the unknown of the moment when people are auditioning if their video is lagging or the song cuts out," said Mr. Shostak. "It's very difficult as a choir director to assess someone's volume or color of their sound through a medium that isn't really close to us."
Auditions will be held on May 14 and 15, and final decisions will be released on May 20. Even with this new change, these new students are ready to take these auditions head-on. Although it is not the familiar auditioning process, each student is insistent on giving their best audition despite the fear of the unknown.
Leave a Comment
About the Contributor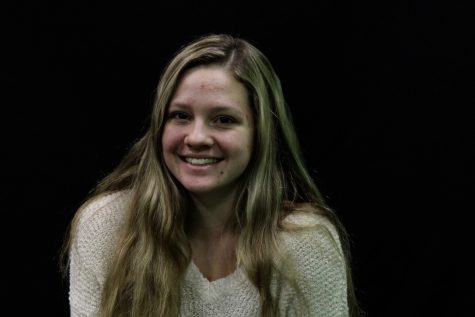 Delaney Hardies, Staff Reporter
Delaney Hardies is a senior at GHS and this is her first year on GNN staff. She serves as a reporter and editor.  Delaney is apart of journalism because...