No More Rims
Parks Take Down Basketball Rims Due to COVID-19
On a sunny day, the park is the perfect place to be. Many people and many activities to keep the people of Gretna busy and active. However, people have been ordered to social distance from one another and to try to stay in their homes. The Gretna community can not stay cooped up in their houses\; therefore, they go outside to engage in physical activity. The best place for some physical activity outside is a local park such as North Park. Because people have been engaging in activities at parks, the government ordered that the parks get rid of basketball rims and even close parks, so people living in Gretna stay away from others.
There are signs at many parks letting people know the consequences of group activity at the park. Many athletes are struggling to find space available to practice. There is a dwindling number of ways for athletes to get some shots up if they can not do it at a local park. Another way for athletes to practice is to do some workouts at home. They can work on ball handling. If they have a basketball hoop at their own house, that is an easy way to practice shooting and maybe invite a few friends over to play.
"I understand why they would get rid of rims because of social distancing, but I don't think they should," junior Avery Kallman said. "It's one of the only things kids can do right now and I don't think they should take the rims away."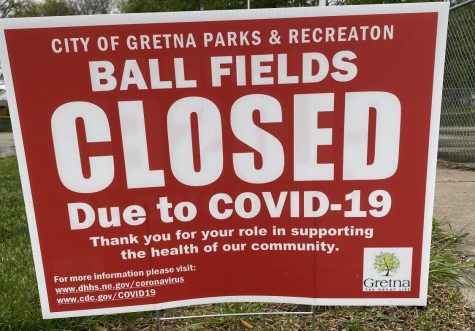 Although athletes may be getting the short end of the stick, the local government is trying to restrict Gretna from activities for their safety. Many people will not listen to guidelines until they are physically taken away from all of us.
Coach Swanson agrees with the rims being removed. Gretna kids or adults who want to go to the park risk exposing themselves to COVID-19 or being exposed to it from another park-goer. It is smarter to just keep a distance and wait for the community to say otherwise.
"I think they should take them down as young adults/kids may need some help in following health guidelines," basketball coach Mr. Jon Swanson said. "If there is a legit concern of public spread of a virus that is as powerful and contagious as COVID-19 having 5-10 people or more playing a game in close contact with one another several times a day or week probably isn't the best idea."
This has forced athletes to spend less time practicing. Staying safe is the most important priority, but many athletes do not see it that way. They must rely on their own basketball hoops if they have one. It will be an adjustment, but people who want to go to the park, need to be aware of the consequences and stay away from the parks until the "closed park" signs have been taken down.
Leave a Comment
About the Contributor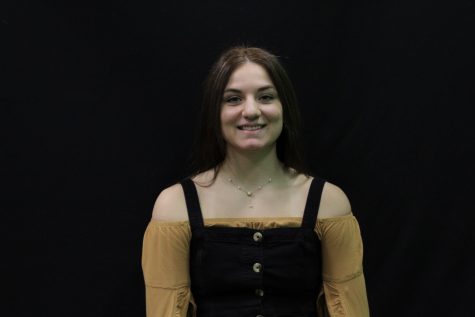 Alexis Spier, Staff Reporter
Alexis Spier is a senior at GHS and is starting her first semester on the Vanguard Magazine Staff. Her position in the magazine is a reporter. She enjoys...