Education Out Of the Classroom
Students Keep Learning From A Distance
While some students are taking this time away from the classrooms as a much-needed break for mental health, some are continuing their education outside of the school's curriculum. In the age of technology, someone can become an expert at something in a matter of weeks. Even more so, educational opportunities do not just lie in reading articles and watching documentaries.
Some think that real-world experience provides a better education than a textbook can, Ms. Sam Lee thinks students should take this time away from normalcy to become acquainted with their family history and skills learned from relatives.
"Talk to your aunts and uncles, it's a two-fold benefit because it helps them in this time of isolation, lets them reminisce about things, and it allows you to learn from their life experience," Ms. Lee said. "For example, have you ever been with your relatives and you are all sitting around trying to figure out how grandma made her famous fudge, we'll take these times to Facetime with grandma and learn, handing down recipes may not help you land a job but that doesn't mean it's any less important."
Lee agrees that there are plenty of online educational opportunities that can do a world of good. Yet, she thinks it's important some students look a little closer to home.
"Sure you can watch a documentary, but I just think kids should know that they have a wealth of knowledge within their family tree as well," Lee said. "A lot of today's youth seem to be worried about the aftermath of what we're going through right now, however they may find comfort in knowing some of their relatives have lived through similar events."
On the other hand, if some students can not seek knowledge through a family member, there are loads of educational material online. From online books to docu-series one can spend all day learning from the comfort of their couch while eating a bag of popcorn.
"I feel like podcasts and documentaries have become very popular in the last couple of years," sophomore Belle Rangel said. "I think they do a good job of teaching you something while keeping you interested at the same time."
While most documentaries focus on one very specific subject, you can still learn something that can be applied to everyday life. Rangel provides a great example of this.
"I've been watching Tiger King recently, and it is very whacky but it brings to light the persecution of tigers which I think is very important," Rangel said. "It's something a lot of people don't realize there are more tigers being bought and sold than there are in the wild. I think awareness of our planet is just as important as something like Geometry."
Just because the majority of students have not seen their classroom walls in over a month, that does not mean now is a good time to stop learning. In fact, some would say it's the best time.
Leave a Comment
About the Contributor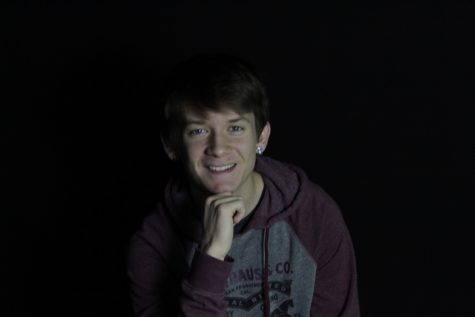 Connor Beck, Staff Reporter
Connor Beck is a junior at GHS and is in his first year on The Vanguard Staff. He serves as a reporter for the publication. Connor pursues journalism to...