Summer Plans Canceled
Plans Change As Lockdown Continues
Going to the pool, visiting family and friends and traveling are normal summer activities. Summer trips, camps and vacations are being canceled for many students because of social distancing, cancellations of camp registration, and the closing of hotels and vacation venues brought on by the Covid-19 pandemic.
These closures aren't just happening in Nebraska. According to Business Insider, many countries are also on lockdown, including England, Germany, Spain and the Czech Republic. Senior Maeya Gydesen was planning on going to Europe for four weeks, but had to cancel.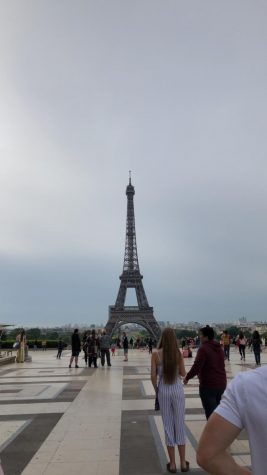 "It was officially canceled about two weeks ago because of the coronavirus," Gydesen said. "We just weren't sure if we were going to be able to even get over to Europe and more importantly if we were going to be able to get back which was our bigger worry."
Another part of canceling trips is being able to get a refund. For Gydesen, she was able to get a refund on most of the trip, such as her lodging and plane ticket. She is planning to reschedule the trip for another time.
"I would just say overall I'm really upset about the trip being canceled and not being able to experience that but my situation could be a lot worse and I know that," Gydesen said. "I'm praying for everyone that's been affected by the coronavirus and the seniors across the nation who have missed out on those experiences we've waited for a long time to happen."
German instructor Ms. Kellye Deane also had to cancel a trip to Germany for the German students. The trip was originally planned for May 27 to June 21, but it was canceled the last week of March. She has rescheduled for next summer.
"We have had most of the fund reimbursed," Mrs. Deane said. "The funds not (reimbursed), we are hopeful that as time goes on, we will get the money back. Since our trip was so far out, the money for the train tickets hasn't been refunded, as they have not canceled things in June. The other is a bike tour in which the company has no further funds to reimburse us."
In addition to trips, many summer camps have been canceled. Junior Lillian Sullivan planned to attend Boston University's Academy of Media program, which was canceled in early April. She received a full refund for the camp.
"Initially, they were planning to move the program to a later date, like in August," Sullivan said. "But they then just called it off. So, the program is not happening this year, but Boston University offered all the accepted applicants a chance to go in 2021."
However, junior Bayleigh Koch plans to attend the New York Times Summer Academy, which has not been canceled. Koch is excited to attend because she will be the first Gretna student to attend. Although, if it is canceled, she will get a refund unless she pulls out of the camp first.
"With everything going on with COVID-19, I honestly have no idea if they're going to cancel or not," Koch said. "I'm just praying that they don't."
Many events around the world are being canceled or postponed to a later date because of COVID-19, such as the 2020 Olympics and Oktoberfest. Though it can be unfortunate for these events to be canceled, many view social distancing as more important than any trip or event.
Leave a Comment
About the Contributor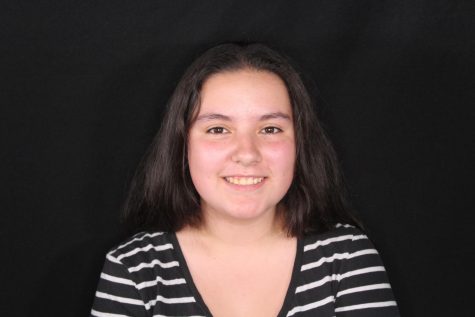 Isa Muhlecke, Staff Reporter
Isa Muhlecke is a junior at GHS and is in her first year on The Dragon staff. She is a reporter. She likes journalism because she likes getting to know...