Hurting System
US Economy During COVID-19
Local, state and federal economies have been almost demolished due to the near peaking of the COVID-19 pandemic. Drops in the stock market have resulted in many business closings and family struggles. The halt in most interstate trade has led many businesses to suffocate without working manufacturers. This pandemic caused panic in many average Americans, forcing the federal government to step in.
There have been a few relief bills already passed into law with more to come. These pieces of legislation pour money back into the pockets of Americans.
"This is a time of great financial stress and anxiety as they [Americans] wonder how they will pay off their bills, their rent, their mortgages," social studies instructor Mr. Bryce Brunswig said. "The CARES Act that was passed promises to give $1200 to all taxpayers making under $75,000 a year along with $500 for each dependent child. This should help these newly jobless Americans, but it is still going to be difficult."
Even with the incoming congressional checks, some businesses still cannot afford to pay their employees. According to USA Today, the United States may see an all-time peak in unemployment numbers. Those unemployment numbers would be in the high teens, the highest since the Great Depression. Officials are encouraging Americans to help each other through social distancing, along with buying from their local small businesses.
"Small businesses are seeing some aid from the government, but I believe that we as a community should support these small businesses and support them by buying their goods and services," sophomore Kale Edmonds said. "For example, my family tries to order take-out food from a local restaurant every week to help our local restaurants stay open."
In spite of all the panic, it can easily be forgotten that the American markets witnessed this type of sickness almost a century ago. The Spanish flu came during the tail end of World War One and offered no kind gesture towards the economy. The American people hurt economically, much as they are now, but the economy was able sky-rocket back up.
"Looking at this from a historical lens, the Spanish flu epidemic of 1918-19 was followed by a tremendous time for the American economy known as the Roaring '20s," Mr. Brunswig said. "So we can be hopeful that a post-COVID-19 world could look like the 1920s, hopefully, complete with Flappers attire and suspenders, bow ties and fedoras for the guys!"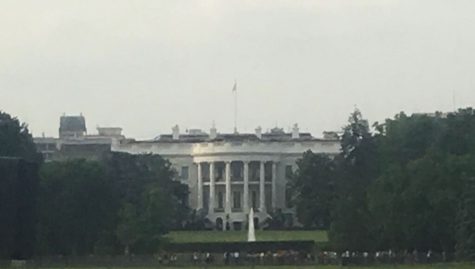 The Spanish flu gives Americans insight for the comeback of the United States economy. Along with the continuation of approved aide packages flowing out of the White House, President Donald Trump pledged for a quick economic recovery and a similar market status as it was a few months ago.
"I believe that the economy will bounce back as promised," Edmonds said. "It may take time, but people will still eat out and travel again, allowing companies such as restaurants, hotels, and airlines to get back on their feet again. This will all help the national economy get back up."
As hurt as America is now, the nation is projected to continue flourishing. The upswing that the President promised would correlate with the aftereffects of historical pandemics.
"This is an uncertain time and there are many factors that go into how our economy is functioning," Mr. Brunwsig said. "There are a lot of reasons for optimism going forward with our economy because before COVID-19, the economy was doing very well, with solid Gross Domestic Product (GDP) growth and a low unemployment rate. Nothing has happened to our country's infrastructure (roads, factories, etc…) or financial system yet (banks, credit unions, stock markets) that would be harmful to the economy long term."
COVID-19 is set to peak in the coming weeks and the curve is flattening. With this, economic polls and charts began to rise. The relief packages definitely helped with this small rise and are set to continue to resurrect the economy from the local level to the national level.
Leave a Comment
About the Contributors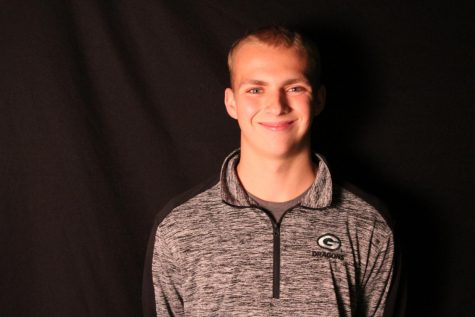 Ethan Menning, Sports Editor
Ethan Menning is a sophomore at GHS, and this is in his first year on The Voice staff. He is a sports editor who enjoys getting the story out in a real...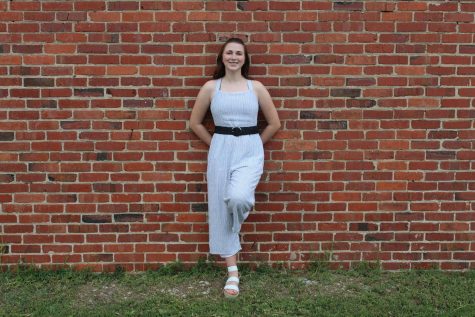 Delany Jepsen, Yearbook Editor in Chief
Delany Jepsen is a senior at GHS and the editor in chief of The Dragon yearbook after holding positions as a reporter, production manager, and clubs editor....