Putting the Pieces Together
Students Complete Puzzles During Self-Quarantine
As students spend time at home in quarantine, not every day can be exciting. There are multiple activities that students have done at home. One of the most popular activities to fill their free time is doing puzzles. Junior Paige Pulte has been doing some fun puzzles at home to pass the time.
"I have been doing some new things during quarantine like making a monopoly game, sewing and putting puzzles together," Pulte said. "I think that puzzles have helped me from being bored and have gotten me thinking instead of just laying around. I really like 1000 piece puzzles about things I enjoy, like movies and musicals."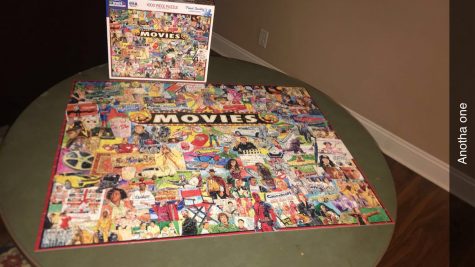 Other students like junior Megan Eurich have been doing puzzles to pass the time and keep her busy as well. However, recently puzzles have become popular and have been difficult to buy in stores
"I think doing puzzles has helped me in a way," Eurich said. "I have been so bored over quarantine. It helps me pass the time and gives me something to do. I buy my puzzles from wherever I can get them. I mainly buy them from Target, Walmart and Amazon. I have had some trouble buying puzzles. They are sold out almost everywhere so I ended up buying some on Amazon."
Students like Pulte have also been struggling to find new puzzles. Pulte has also been doing puzzles with other people as well.
"My mom found some good puzzles at the beginning of the quarantine, but now it has been a little more difficult to find them," Pulte said. "I got my puzzles from Barnes & Noble and my family spent about $40 on puzzles. I have done puzzles with my mom, my brother and my boyfriend."
Puzzles are a way to spend time with family. Eurich, for example, has been completing 1000 piece puzzles to pass the time.
"I have been doing puzzles with my family," Eurich said. "Mainly with my mom or by myself. I buy the Abraham Hunter 1000 piece puzzles because they are all the same size and I collect the puzzles I have completed."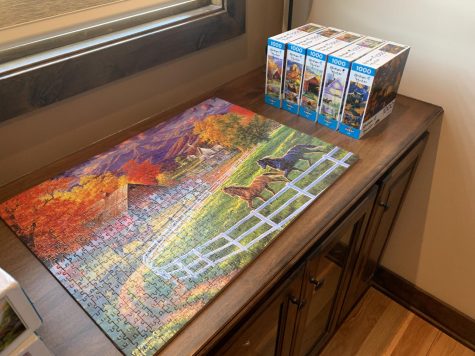 Although students such as Pulte and Eurich have been buying and completing puzzles in their free time, stores have had a shortage of them and other games and crafts since the beginning of quarantine. Junior Liam Pohlmann, a Walmart employee, has seen other items such as sidewalk chalk and fabrics for masks go out of stock as well.
"One of the most popular items for kids is actually sidewalk chalk\; we ran out of that last week," Pohlmann said. "Also, many people have been coming in to buy fabric to make their own masks. If there is one thing I can say, it's that the people who show up to work at a place like Walmart, where there are a lot of people coming in and out, are taking a risk just being there."
Although it is currently a risk to go out in public, stores such as Walmart are doing their best to keep the environment safe. Walmart has been trying to keep up with the demand of items and has provided customers with fun and creative items to make the best of this quarantine.
Leave a Comment
About the Contributor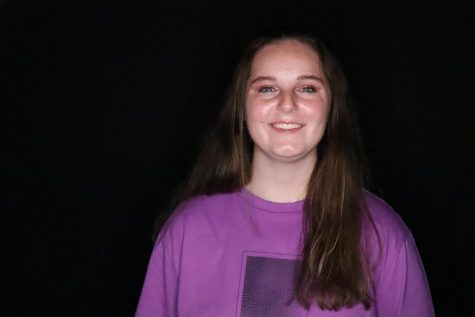 Lauren Eurich, Design Editor
Lauren Eurich is a senior at GHS and in her third year on The Voice staff. She serves as the design editor. She is involved in journalism because she has...