Toilet Paper Shortage
Stores Runs Out of Supplies
Since the spread of COVID-19 to the United States, Online Grocery Pickup employee Gracie Boston has noticed a drastic change in Walmart's everyday traffic. The cause of this change is the spread of COVID-19, which is affecting both shoppers and stores.
With the rise of panic shopping, many stores are running low on essential goods. People have been stocking up on products to limit going out in public. Because of this, stores such as Walmart have been drained of toilet paper, ramen, bread, milk, eggs, hand sanitizer and even alcohol, except Corona beer.
"I know before it started, I did see a lot of people that I was dispensing to buy Corona beer," Boston said. "But now no one's buying it and we're not stocking up on that."
Because of panic shopping, Walmart found ways to make sure all customers get their supplies. Stores have started closing early to give employees more time to stock shelves. Certain goods have also been given a limit, such as toilet paper, cleaning supplies, hand sanitizer, tissues, paper towels, ramen and meat.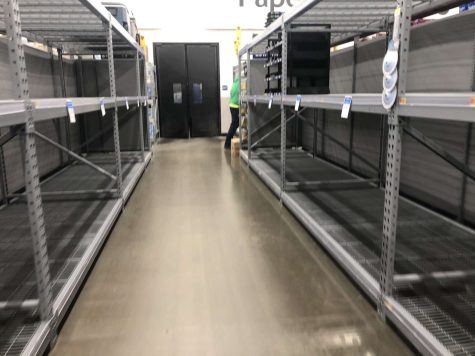 With all of the chaos, people have started to turn to less-honorable ways to get what they need. From stealing toilet paper off shelves and from public bathrooms to buying and reselling goods at a higher price, people have started to get desperate for resources. This can be hard for companies and other customers that have to pay expensive prices just to get basic necessities.
"I think it's quite mean and stupid because obviously you do not need it if you're just going to go and resell it and you're reselling it for a higher price," Boston said. "Families out there that are struggling a lot don't need to have that happen to them.
Boston has also noticed that more people are using Online Grocery Pickup to shop in an attempt to social distance. Now, customers are less likely to help load groceries and sign for their orders. However, a few customers have been more likely to tip more than before, despite the fact that employees are not allowed to accept them.
"The ones that do, they're okay with us being close to them," Boston said. "They tip us a lot because they're grateful for us doing this."
However, through this haze of shopping, there has been no real reason given to stock up on toilet paper. There are no disinfecting properties or healing properties in toilet paper so it seems like there is no reason to buy as much as some customers have. Boston herself has not gotten an excess of toilet paper and sees no reason to buy so much.
"We have a lot of toilet paper so we don't need to stock up," Boston said. "But I think it is now that everyone else is buying it and you might not be able to buy a new pack when you need it."
Stores all around the country are running low on supplies due to panic shopping for COVID-19. But at the end of the day, toilet paper has no sanitizing nor disinfecting qualities. The way to prevent the spread is by practicing basic hygiene and staying at home.
Leave a Comment
About the Contributor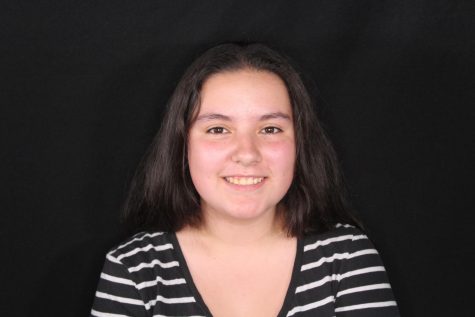 Isa Muhlecke, Staff Reporter
Isa Muhlecke is a junior at GHS and is in her first year on The Dragon staff. She is a reporter. She likes journalism because she likes getting to know...