Staying Busy
Families Stay Busy In Self-Quarantine
Quarantine, a state of isolation from the rest of society. Being kept at home with only the company of people who live with you. This period of time allows families to have what most of them never have, quality family time. Self-Quarantine can be looked at positively. It can be used as a time to grow closer to the people you call family. Families are being advised to stay inside their homes for weeks or months at a time to help prevent the spread of the virus, COVID-19.
"We have spent more time together these past few weeks then we probably ever had before. I feel like we are grateful for this opportunity to have this time together. " freshman Lilly Burkart said.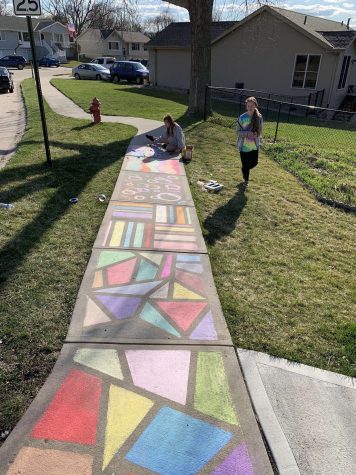 Since the national emergency was issued on March 13, 2020, some people have not left their homes. This adds up to 480 hours and counting indoors, leaving most people with little or nothing to do.
"I always like to spend time with my family so this has been nice for us. We feel that even though there are bad things going on around us, it has been a blessing for us," said freshman Malorie Maderak.
Some common activities to keep busy include games of all sorts, watching movies, cleaning, finishing the projects that they never had time to do, or just reading a book.
"We have been watching lots of movies. Messing around with paint for arts and crafts. We also have been playing lots of cards together," said freshman Chloe Endghal.
All sports and almost all competitive events have been canceled leaving fans, spectators, and players heartbroken and dreary. Families have turned to projects like, redoing rooms, painting and decorating.
"We have been doing all sorts of crafts that my mom has wanted to do forever," said Burkart.
Restaurants have been closing lobbies but that doesn't stop the takeout business. Delivery companies are in their prime right now and are doing very well.
"My family has consumed lots of ice cream. My sisters have been Grub Hubbing me food," Maderak said.
While the entire quarantine process has been a long one and hard on everyone, it's giving families the perfect opportunity to enjoy their time together and learn more about each other. Although the costs of this time are high, families are grateful for every second.
Leave a Comment
About the Contributor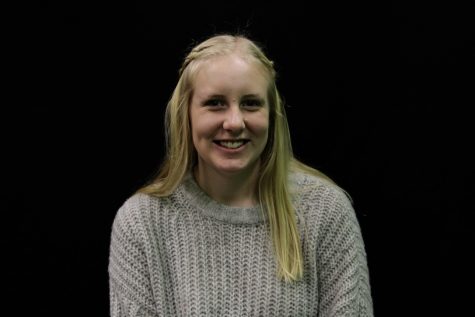 Avery Swanson, Staff Reporter
Avery Swanson is a freshman at GHS and this is her first year on the Vanguard Magazine Staff. She serves as a reporter to the magazine. She is in journalism...