Game For a Good Cause
Mr. Johnson's Class Second in Global Leaderboard
Since Mar. 12, 10, 775, 240 million grains of rice have been donated by science teacher Mr. Matt Johnson's classes. Freerice is a website that gives trivia questions, and for every correct answer, ten grains of rice are donated to people in need. The number of grains of rice they donate got put on a Freerice leaderboard. They are ranked second worldwide for the most donated grains of rice.
"A student started Freerice last year and as a class, we started about 15 months ago," Mr. Johnson said. "They got individuals on the leaderboard within three months of competing and then it took four months to get on the leaderboard for groups and for a while we were ranked first."
According to Freerice, when someone gets the right answer, it triggers a financial payment to the World Food Programme (WFP), whose goal is to distribute food to people around the world. Hundred percent of all funds on Freerice go to the WFP and 93.5 percent of every payment goes towards helping children and their families.
"It is important to play for such a good cause because it benefits both sides, the people playing and the World Food Programme," Mr. Johnson said. "This is a game where students can play during class, and take something away from it. If they are going to be playing computer games it might as well help them learn."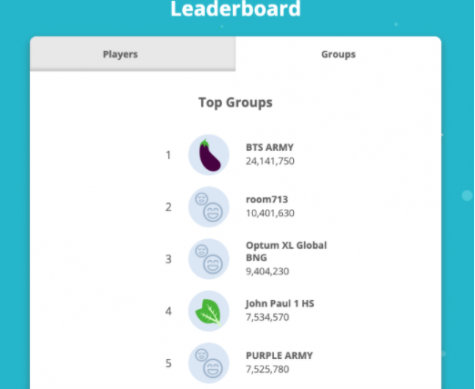 Not only does the WFP give food to the hungry, but they also donate the profits to other causes that need attention like climate change. The WFP is the largest humanitarian organization in the world, and they are committed to helping anyone in the world with conflict. It is Mr. Johnson's goal to be ranked first again.
"If a student gets a certain amount of points they do not have to do certain assignments," Mr. Johnson said. "If a student chooses not to play, that is fine because you can not force someone to play something they do not like. It is all the students choosing to play."
In order to meet Mr. Johnson's goal of becoming first again, he tries to motivate his students. By doing that, he rewards them by eliminating assignments if they donate a certain amount of rice.
"I like playing Freerice because I know I am contributing to a good cause instead of playing a game with no benefit," senior Anna Stednitz said. "Also Mr. Johnson lets us skip assignments if we get enough grains of rice so it gets me out of Calculus."
The trivia questions can vary from difficulty levels so anyone can play with the code of UAJT5WAH to join Mr. Johnson's group. It does not matter if you have Mr. Johnson or not, anyone who is willing to play and earn grains of rice. If students are playing games on their laptops, it might as well be for a good cause.
Leave a Comment
About the Contributor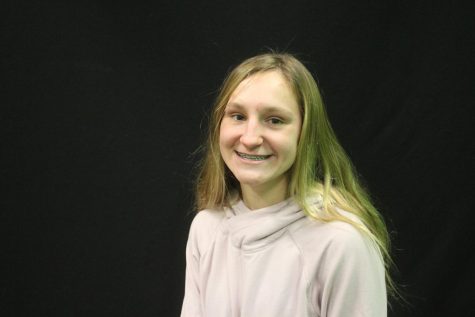 Grace Coufal, Staff Reporter
 Grace Coufal is a sophomore at GHS and it is her second year of The Voice Staff. She is a staff reporter. She likes being in journalism because she loves...