Future Nurses of Gretna
CNA Students Successfully Finish State Testing
Students are getting an early look at their future careers through the CNA program. Recently they had a chance to work and meet with the elderly residents of clinics. Students were there for three days helping the residence and learning more about what type of healthcare field they may want to go into.
"I have learned a lot from being a part of the CNA class, but mostly from our clinical experience," junior Margaret Cook said. "I got a lot of time to do hands-on work and also learned a lot about and from the residents I got the chance to help."
After students have taken the time to shadow nurses and get comfortable in the clinic's environment. Next on their list is preparing for their final exam and the official state test. State students had access to Quizlets, worksheets, online practice tests and study guides to make sure they could have successful testing experience.
"I have prepared for the CNA test by looking over and reading over my skills several times and perfecting the starred items," senior Lauren Anderson said. "Along with taking online practice tests for the test portion of state testing."
According to Principal Todd Muller, every CNA student who has taken the test has passed. Students' results are even more proof that the CNA program is a success and will only continue to grow and improve.
"I am so proud of all the 1st-semester students," CNA Instructor Kim Wasalaski said. "They went on this new journey with me in teaching all high school students at a high school. They learned from me that no one is perfect but no one fails if they keep getting up giving it all they got and then digging a little bit deeper to make it through!"
This class is highly recommended if students want to go into nursing or any healthcare field. This is a good introduction to what skills and environment students will be apart of in the future.
Leave a Comment
About the Contributor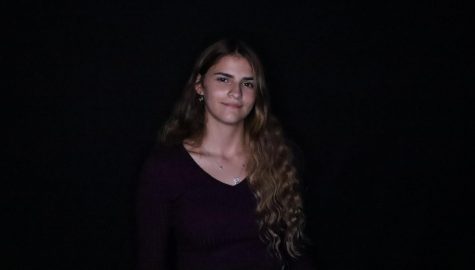 Gabriella Goday, Staff Reporter
Gabriella Goday is a senior at GHS and in her third year on The Voice Staff. She is involved in journalism so she can share others stories. Her favorite...