Stressing Into Success
Stress Turns Into A Benefit For Students' Futures
School is stressful enough on its own, but for many students, school is only one of several things they are involved in. Ask any student and they will tell you that balancing the expectations of their teachers, parents and employers is a difficult job. While stress has its downsides, it is can also be beneficial to students. A busy life can give students a sense of responsibility and drive to get things done.
As winter sports kicks off, so does the Lady Dragons basketball program. Senior Jaiden Albright plays basketball, works on the weekends and participates in National Honor Society. She manages her time to the best of her ability, but still feels extra stress from all of her activities. Although Albright feels the benefits of this extra stress when she gets to meet new people, stay in shape and add to her college applications.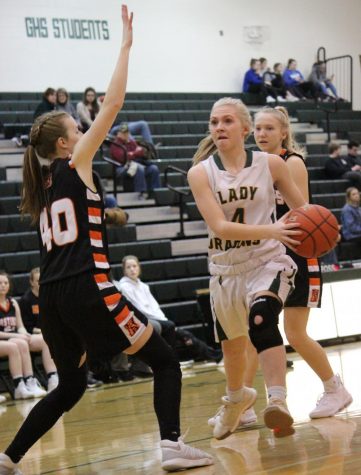 "It's extremely stressful handling everything at once, but I feel like, with all of the stress that I feel now, it will help prepare me for the future," Albright said. "I will know how to handle it better."
Preparation for the future isn't the only benefit extra stress can provide. Counselor Mr. Curt Mace has seen active and full-time students build character and life long skills. Time management, setting priorities and tough decision making is something busy high schoolers have to deal with. Researchers at the George Lucas Educational Foundation have found that staying involved can be a healthy aspect in a student's life.
"We always say that students that are involved tend to do better because you kind of have to," Mr. Mace said. "If you're gonna be involved in things it's going to be apart of your day, you have to find a way to get all the things done. A healthy level of involvement where you can enjoy it, but not too much where it takes the fun out of it and it feels more like a chore."
Staying involved builds character and opportunities for the future. Stress can be a motivation to students. Joining a club, sport or any extracurricular activity can set a student up for success in his or her future.
Leave a Comment
About the Contributor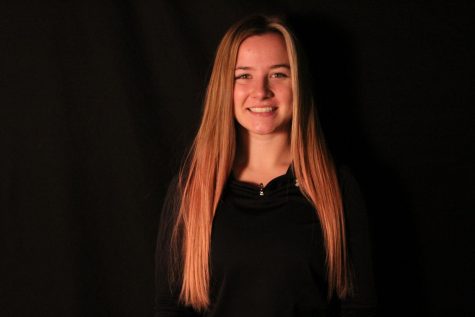 Gabby Hytrek, Staff Reporter
Gabby Hytrek is a sophomore at GHS, and this is her second year on The Voice staff. She is a reporter that enjoys journalism because of the creative touch...