Passing The Torch
Senior Soccer Players Hand Over Authority to Juniors as They Graduate
This last year, the soccer team has worked hard to show how the Dragons do it. They serve as an influential part of athletics GHS while they showcase their strength in this final matchup in the state championship. As the seniors leave to graduate and go off to face challenges in the world, the juniors take over and learn how to be on top.
"This is one of the best leadership teams I've seen," junior Micheal Stukenholtz said. "Last year was pretty good, but this year is beyond what I've ever seen. I've gotten better as a team player over this season so it definitely gives me a lot to reflect on."
In the upcoming season, the juniors will step up and become the leaders of the team. They will take the role of showing good examples of sportsmanship towards their teammates. They will learn new strategies, build up character and prove to their team that they can be worthy of high regard.
"I think there's a bunch of great underclassmen that can carry this team," senior Will Brewer said. "The team has really good chemistry together on and off the field and with that comes leadership. It's really easy to talk to everybody."
Seniors are a big part of the stability of the team. They show responsibility, loyalty and nobility. While their year is filled with college applications, graduation and finals; for them to still be able to put their effort into their team shows what they are capable of doing.
"I've committed four years of my life to this," Brewer said. "I feel like if we can win this year then we can leave a good legacy, but it's been fun. Most of these seniors I've been playing with since I was little, so it's a big deal to be playing with them one last time in my senior year."
Having a good connection with is key for many of the players so that they can be great teammates as well. It can lead to positive communication while on the field, and relationships that players have for the rest of their lives. Being able to have a shoulder to lean on can be helpful to look for while on the field.
"I think I'll be friends with my teammates when I grow up," Stukenholtz said. "These will be the people I will cherish those moments with and look back to see how much fun we all had throughout our time here."
The sport can change the players as a person, but the memories that they make will be with them forever. When playing a team sport, most athletes find themselves a part of a new family. At the state championship game on May 16 at 8 p.m., the final goodbyes will be said as the seniors of the team play their last match in a Gretna jersey.
Leave a Comment
About the Contributor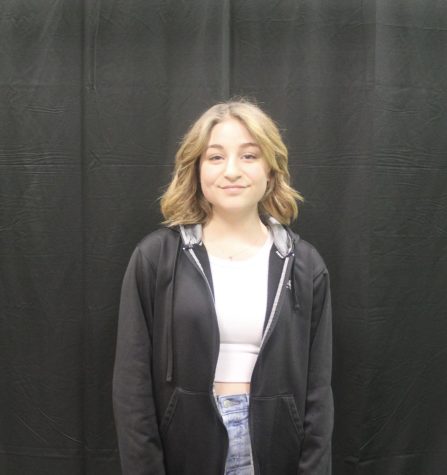 Abigale McQuain, Reporter
Abigale McQuain is a freshman at GHS and this is her first year with Gretna Media. She serves as a reporter. She is interested in journalism because she...