Speech Team Places Seventh at State
Imagine doing most people's worst fear for fun. That is what the speech team does every day. The state competition for speech was held on March 15, and Gretna placed seventh after having three events advance to the finals. It was the finale after preparing speeches and practicing since September and competing as soon as second semester began.
Gretna made it to finals in three events: Oral Interpretation of Drama, Informative, and Serious Prose. The finalists were Caleb Jones, Madyson Self, Arabelle Horst, Colton Knott and Maya Huber.
"I like speech because I like that competitive aspect," sophomore Colton Knott said. "The practice schedule is very flexible; you get as much as you put in."
While there are events with more than one person, most are individual. While it is a team, there is more personal responsibility than a typical activity.
"Everyone should try speech because it's so much fun, a good way to become a better speaker," head coach Ms. Grace Kimnach said.
The main point of the speech team is to train to become a better performer. Everyone starts somewhere, and there is no better place to improve than a team that is dedicated to become better speakers. Performers practice at least an hour weekly, but can take up to three hours if a person is involved in multiple events. Tournaments are more commitment, with eight hours every Friday from the beginning of second semester to the middle of March.
"The benefits of speech are community, building public speaking and acting skills, gaining confidence, understanding of language and embracing different perspectives," Ms. Kimnach said.
It is hard to rate a performing art: the judging is subjective, as any competitive art is. Different judges are going to have different opinions regarding the same speech. With that in mind, competitors find it necessary to find the right balance between positivity and negativity to become a better speaker.
The speech team this year did incredible work, and it showed with tournament results. While some joined because of the fear of public speaking, by the end of the season the improvement was clear.
"We got second at districts and fourth at Lincoln East, which is the best that Gretna has done in 35 years," Ms. Kimnach said.
"Because all your work is individual, it feels better to succeed," Knott said.
The speech team trains to be better performers, speakers and writers. While it may seem like a lot of work, the payout is undeniable: more confidence in front of a crowd.
Leave a Comment
About the Contributor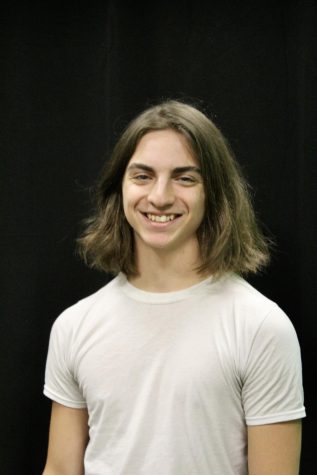 Nick Goblirsch, Reporter
Nick Goblirsch is a senior, and in his first year on The Dragon staff. He is a reporter who enjoys journalism because it gives him a way to have people...