This is How You Business
FBLA Helps Students Grow Knowledge and Love For The Community.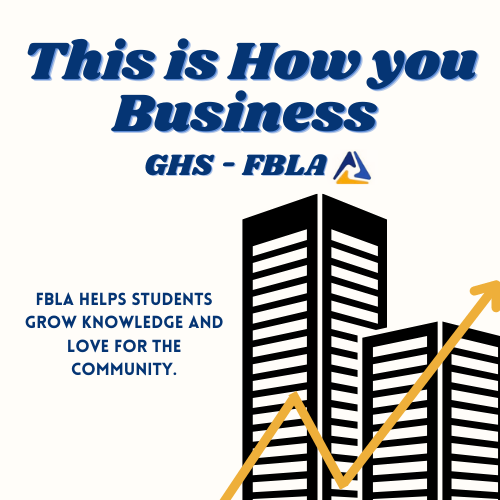 Businesses in America hold tons of things together. From big companies like HyVee, where midwesterners get their groceries or small businesses where locals buy clothing. Future Business Leaders of America (FBLA) is a club at GHS where members take tests on different topics of business and members give a helping hand out to their community.
"I help plan and conduct meetings for the club," FBLA president senior Harper Wood said. "We do volunteer opportunities and competitions to compete for our school and scholarships as well."
The club gives students further awareness of the things around them and helps them understand new things about accounting and economics. It's also a way to allow students a way to meet new people and compete.
"It has allowed me to grow my knowledge of accounting, economics and finance," senior Connor Reeson said. "I'm also more comfortable talking with people who share my same interests at different competitions and you just share your knowledge with other people."
FBLA members compete in a variety of different tests that they take individually. They test on various topics in many different categories. The organization's state competition took place over Gretna's spring break..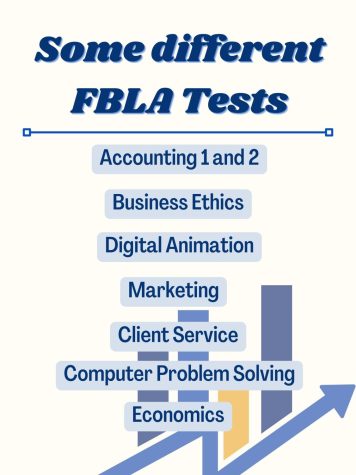 "For the testing for FBLA, our team or whoever is in the club will come to the room of the test we need to take," freshman Kelsey Vanwaart said. "We can not sit by anyone that is on our team. We sit down, we take a test, it is on paper. It is a packet with a separate sheet that has bubbles to fill out. Once we are done, we give it to whoever is supervising the test."
This club not only allows students to connect with other people but also prepares them for their future. They will enter the world after high school with more social skills and knowledge about economics. In some places, social skills are needed in almost every part of life and jobs. And economics will always come into play as long as money is around.
"It's going to show that I will be able to be a leader, that I know what I'm doing when I'm working with other people," Wood said. "It's a great way to meet people that have the same interests as you and it sets you up for success."
If a student wants to join FBLA, it can become a path to get involved in school and in the community. Members make friends, meet new people, and gain enhanced social skills.
"It's a really fun group of kids who are interested in the same topics. It grows your love and your learning of business and you get to help out the community," Reeson said. "It just helps you become a better person."
Leave a Comment
About the Contributor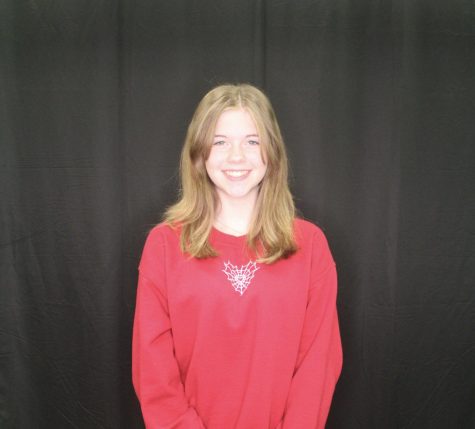 Laci Smith, Reporter
Laci Smith is a Freshman at GHS and this is her first year with Gretna Media. She serves as a reporter and photographer. She is interested in journalism...