Taking a Shot with Broadcasting and Video Production
Program Flourishes Over the Years
Taking video, interviewing and editing, the job never ends. Countless hours of perfecting every tiny detail until it has the outcome that is desired.
The broadcasting club started as just teachers and an iPad recording sporting events. Ten years later, it has now turned into a club that records sports and other school events.
"Last year, the school invested in video boards for the gym and the stadium. That has now grown exponentially," broadcasting and video production teacher Mr. David Stastny said. "We have, what I think, is one of the finest broadcasting setups in the entire state. Where it was last year and where it is today, it is just incredible."
Mr. Stastny then informed all of his students in the broadcasting club that he has a class called video production. A few of the students joined to help with their experience and intelligence in broadcasting.
"I originally did it because I thought it was an easy A," senior Brianna Miner said. "As soon as I got into it, it turned into my entire career."
Miner is now going to college to get a degree in broadcasting and journalism. She started as just doing the class for fun, but now she hopes that someday she may work for ESPN or WOWT.
"I chose to take this class because I was in the broadcasting club and it was just something I wanted to do," senior Harrison Nordmeyer said. "I did it because it was just more of a skill I wanted to gather to help me along the way."
Knowing how to operate a camera and being able to create videos is a skill to have to help later in life. When Nordmeyer came into this class he did not know how to edit any videos, and now he can edit them which is a huge achievement for himself.
In video production, they learn the proper way to take a picture by the rule of thirds, how to use different angles that apply to different levels of camera work and shot plans so they can get a sequence within their filming.
"I hope to do this kind of thing in the future. I have a lot of passion for it and I think that when Mr. Statsny pushed me to take this class, it was a great eye-opener," senior Alix Robinson said. "It is just a lot of fun to create a story or tell stories that should be told visually."
After weeks of videoing and editing, the final product comes out. Students in video production feel that it is very reassuring that their hard work can be paid off by being shared with the community.
"I like how at the end you are just so relieved," Robinson said. "It is like you put your product out there and then it is like, 'Okay, it took me three months, but I did it.'''
The broadcasting club has helped a lot of students in video production succeed. Taking this class has led to a future for students and has taught them substantial life skills that they will use and enjoy for a lifetime.
Leave a Comment
About the Contributor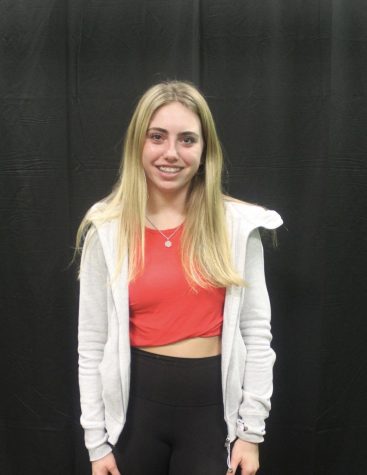 Harlee Boyd, Reporter
Harlee Boyd is a freshman at GHS and this is her first year with Gretna Media. She serves as a reporter. She is interested in journalism because she likes...