Sughroue Set to Lead Girl Cross Country at GEHS
Coach Looks Forward to Creating a Culture
Endurance, speed and competition are the driving forces of many sports. To some, these key abilities come easily, though for others more difficult. The skills needed to run a five-kilometer run go beyond this and can test just some of these key components of a person. With the oncoming year leading to a divide in the teams, a new girls' cross-country coach was destined to be needed. The school did not look far and decided to put current Harvest Hills Elementary teacher Ms. Megan Sughroue at the forefront for this first season.
Coach Sughroue grew up not too far from Gretna, in Kearney, Nebraska. She graduated from Kearney High followed by Northwest Missouri State University. She has always been a huge runner, competing in track and cross country as a high schooler. Afterwards, she moved to Gretna where she has taught for the past four years. She has also been an assistant coach for the cross country team since 2021 alongside being a track coach at the ACMS this year. Although distance running intrigues her, the mile has always been her favorite.
"The mile is my favorite, but I was most successful at the mile too," Coach Sughroue said. "In high school when I was running cross country, my first two years were 4Ks (kilometers), and then they transitioned to 5Ks my junior year and senior year, so that was a hard transition."
Despite the imminent change, Coach Sughroue has had the time to work with these athletes and get to know them due to her being an assistant coach. She has the experience and now will start a brand new program with all the talent anyone could need. One thing has stood out since the beginning for all coaches: tradition.
"I'm excited to start a new program and create our own culture," Coach Sughroue said. "It (cross-country) is such a difficult sport, but it is the accomplishments that are so rewarding, and you can see so much growth in the sport."
Leave a Comment
About the Writer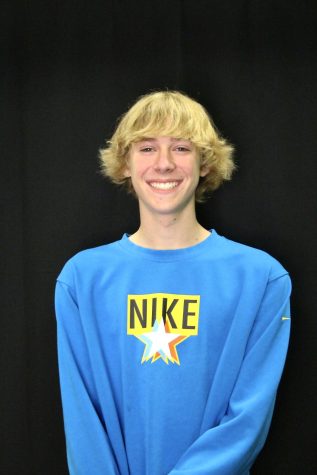 Brody Heidemann, Reporter
Brody Heidemann is a sophomore at GHS and is in his first year in the journalism program. He serves as a reporter for Gretna Media. He is involved in journalism...