Gretna Volleyball: Brandon Named Head Coach for GEHS; Loberg to Lead GHS Dragons
Tradition is key to any sport. For one to lead a program for 22 years is a major feat. Not many better opportunities come along, but when one drags a coach away who has been with a program for 22 years, it definitely is the right job. Additionally, filling the hole left behind can be a huge task, especially in a time of change. Mr. Mike Brandon is set to take over as the first head volleyball coach at Gretna East and Mrs. Wendy Loberg will fill the head coach position at Gretna High School.
Coach Brandon has been doing what he has been doing for a very long time. He graduated from Grand Island Central Catholic, went into the military to get a history degree and eventually to the University of Nebraska at Omaha Omaha to get his teaching degree. At Gretna, he has taught World History, CP Psychology and CP Sociology. When he first got to GHS he coached basketball and volleyball along with discus for the past three years. When it comes to volleyball, success has always been there for Coach Brandon, as he has taken the Dragons to state in 13 of his 22 years. But now he accepts the task of starting a new program, one that he embraces and looks forward to. 
"Starting a new program, starting a new tradition, that intrigued me," Coach Brandon said. "Working out all the new obstacles that we're going to face as a new school with an inexperienced roster."
Leading a program that has been rooted in a certain tradition and a certain way of playing can be tough for a team, but Coach Loberg knows what she is doing. She grew up in Sargent, Nebraska, and went to the University of Wyoming to play volleyball for two years. Coach Loberg also went to Chadron State College for two years, and finally the University of Nebraska-Kearney to get her master's degree. She has been coaching for 25 years, starting at Broken Bow as an assistant, then taking a head coaching role at Ord, where she won a Class C-1 State Championship. Finally, she came to Gretna in 2017 to be an assistant coach alongside teaching CP and DC Chemistry. Coach Loberg is also very interested in the challenge that is ahead with the Dragons and what comes along with this team. 
"I love to see them (volleyball players) succeed and overcome challenges," Coach Loberg said. "I don't think that I ever set out to have a state championship, but when you have strong core values, and you have buy-in from a team, you do great things."
Both coaches have many hobbies outside of coaching and teaching. Coach Brandon and his wife, Kelly, have three daughters: Roan, Hannah and Maya. He also loves watching the Los Angeles Rams and any University of Nebraska-Lincoln team. His hobbies include going to concerts, riding his motorcycle and reading. For Coach Loberg, she has three kids: Megan, Morgan, Jackson, and is married to her husband Steve. Reading and spending time with her family also keeps her busy. 
For these coaches, a tough year is forthcoming, though they both welcome it with open arms. Teams will be split and the loss of tradition is eminent, but the birth of new programs begins. 
"It'll be a fun challenge, starting a program is something that I think will be a unique challenge," Coach Brandon said. "New schools don't open that often, so I'm looking forward to it."
Leave a Comment
About the Writer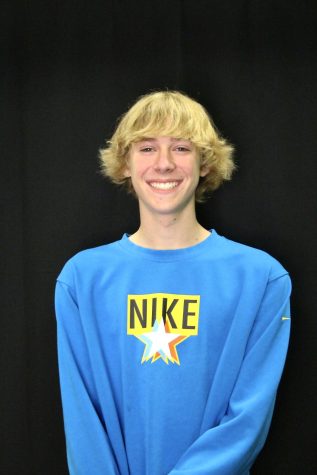 Brody Heidemann, Reporter
Brody Heidemann is a sophomore at GHS and is in his first year in the journalism program. He serves as a reporter for Gretna Media. He is involved in journalism...