Music Monday 2/13
From The Neighbourhood to Sinatra for Valentine's Day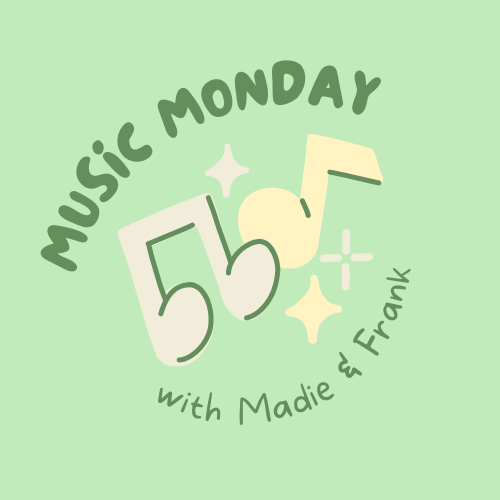 In honor of Valentine's Day tomorrow, we have decided to dedicate this Music Monday to some of our favorite love songs, complete with a special pick from guest Mikayla Hammers.
Madie's Picks
"Daylight" – Taylor Swift
Taylor Swift has mastered the art of love songs, but "Daylight" is truly her best. There are so many great options like "Lover," "You Are In Love" and many more. "Daylight" does not just talk about being in love with someone, it discusses self-love too. She explains struggling with past relationships, but her new love has brightened her life and changed the way she sees love. With lines like, "I once believed love would be burning red / but it's golden, like daylight." Swift shows how much someone changes over their lifetime through relationships and finding the right person. On top of the beautiful lyricism, the song is dreamy and has the perfect balance of upbeat and calm.
"It Had To Be You" – Frank Sinatra
"It Had to be You" is definitely a classic. It is my favorite love song because despite its age, and the lyrics have stood the test of time. The vintage sound makes this song even better because it is something you do not typically hear that often anymore. It is a slower song, and one you really feel the music with. Sinatra's message is sweet and simple. Despite all of his love's flaws, there is no one else he would rather be with . . . it has to be her.
"Let's Stay Together" – Al Green
"Let's Stay Together" is also one of the most classic love songs of all time. That is because not many can beat it. It is a sweet soul song that is undeniably catchy. It is also a song that would make anyone want to sing along or dance to. It has a nice message about sticking together through good times and bad. Anyone wanting an extremely catchy song that will make you want to dance along, "Let's Stay Together" is your match.
Ella's Picks
"Loved One" – The Aubreys
The famous actor Finn Wolfhard, known for playing Mike Wheeler in Netflix series "Stranger Things" sings this song along with his bandmate Malcolm Craig. "Loved One" is an easy song to adore due to how upbeat and fun it is to listen to. This is the perfect song for spring, car rides with your friends and being with the people you love.
"24/7" – The Neighbourhood
"24/7" by The Neighbourhood tells the story of how the lead singer, Jesse Rutherford, met his now ex-girlfriend, Devon Lee Carson. The chorus' lyrics, "You can hit my line like 24/7 / I'll be there to listen anytime" stand out to me a lot. It seems simple, but having someone who is willing to listen to you no matter what is pure and sweet. This song is catchy and perfect for your car ride to your Vvalentine's date.
"You Are the Right One" – Sports
"You Are the Right One" by Sports is about finding the perfect person. You find the person you want to spend the rest of your life with and they arethey're everything you could have dreamed of, but they arethey're already dating someone else. You wonder what to do, and if you willyou'll ever get to be with the person of your dreams. This song is slow and perfect for your dream pop playlist or spending your Valentine's Day focused on yourself and your wellbeing.
Makayla's pick
"Painkiller" – Ruel This song is about how Ruel has an interest that makes his pain start if he is not with her. The doctor diagnoses him with bad days and mistakes. I think that this song has the vibe of driving around with the windows down and has a good beat. Ruel is an underrated artist and has good, chill music to listen to. 
Leave a Comment