Music Monday 2/6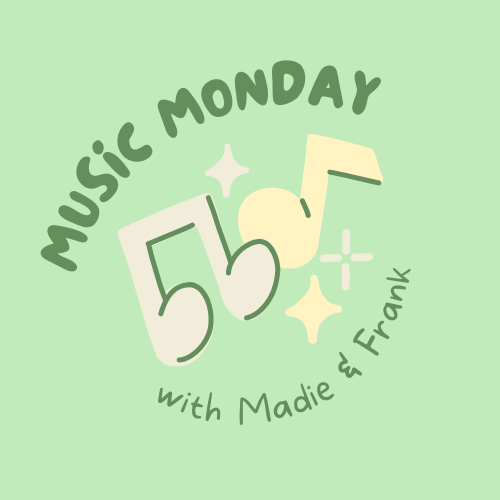 Madie's Picks
"Easy" – Troye Sivan (Feat. Kacey Musgraves)
This is the second time Kacey Musgraves has been on Music Monday, but that shows how much I admire her. Musgraves is fantastic and is perfectly complemented by Troye Sivan in "Easy." Their voices are practically angelic and sound even better together. "Easy" has a summery, upbeat vibe that is always my go-to when I have AUX in the car or feel like listening to a fun song. 
"Light On" – Maggie Rogers
Heard It In a Past Life is one of my favorite albums of all time, I think every song on it is outstanding. I'm a big Maggie Rogers fan, and "Light On" is my favorite song of hers. It's also one of the best critically received song of hers as well. Every single verse and chorus is fantastic. It's a beautiful song.
"SUMMER RENAISSANCE" – Beyonce
In honor of Beyonce's world tour announcement, I thought it would be the perfect time to include this underrated gem. RENAISSANCE was an extremely well-received album but the main focuses were "BREAK MY SOUL" and "ALIEN SUPERSTAR". Don't get me wrong I love those songs, but "SUMMER RENAISSANCE" was my favorite and I think it deserves more love. It samples heavily from "I Feel Love" by Donna Summer, which is my favorite aspect of the song, but I also really love the modern disco vibe. 
Ella's Picks
"Into The Ocean" – Blue October
"Into The Ocean" is a song about anxiety and feeling lost within your own mind. The song is relaxing to listen to and easy to relate to. When listening to "Into The Ocean," I feel hope for myself and what is next to come in my future. This song is too beautiful to go unrecognized.
"Mystery Lady" – Masego feat. Don Toliver
If you're a fan of R&B and jazz, this song may be perfect for you. "Mystery Lady" is a chill beat for everyone to enjoy. This song is perfect for car rides and relaxing. The song is about wanting to find the perfect significant other and having your standards set in stone. It's a beautiful song that's worth listening to.
"Cemetery" – COIN
"Cemetery" is an outstanding, underrated pop song. The idea here  is about being so deeply invested in your job, you lose focus on your family. I got to see COIN live in concert and getting to hear this song was amazing. The band is very energetic and make an amazing and upbeat concert. 
Leave a Comment