Opinion: The Good and Bad of TikTok Book Lovers
Social Media Site Promotes Reading
BookTok, a section of TikTok, has become extremely prominent on the app ever since 2020, and it keeps gaining popularity and influence. The main audience is teenagers. Book-Tokers have sparked a new passion for reading in teenagers through their book-ish content. They post things like book reviews, summaries and quotes to entice viewers.
BookTok has sent authors like Colleen Hoover, Emily Henry and Taylor Jenkins-Reid to the top of bestseller lists as well as expanded audiences to classics, mysteries, historical novels and especially romance books.
"I saw a ton of videos of quotes from books and I thought, 'I need to read that right now,'" freshman Kate Gudenrath said.
From readers to authors, it seems like BookTok has had a positive influence, but some have raised concerns about its content. Some question if the right books are being promoted to certain age groups, specifically teens.
"I think students are definitely reading more because of Book-Tok," librarian Mrs. Kari Bulgrin said. "But there is a lot of adult stuff on there too."
Some believe that BookTok is inappropriate for teens because it markets books with mature content to teenage audiences. From explicit content to politics, BookTok recommendations have begun to receive backlash.
Books like "It Ends With Us" by Colleen Hoover, "A Little Life" by Hanya Yanagihara and "The Seven Husbands of Evelyn Hugo" by Taylor Jenkins-Reid, are just some with heavy content material that are marketed to young audiences on BookTok. These also happen to be among the most popular as well. But for some book lovers, this makes no difference.
"I do think that some posts are a bit explicit, or the books are, but at the end of the day it is up to the reader and what they want or feel comfortable reading," Gudenrath said. " If they are uncomfortable or do not understand it, they won't end up reading it."
It is true, viewers do control what they read, so it is up to them to decide what is appropriate for them. It is more of the viewer's responsibility, but the BookTokers themselves should be held more accountable for the books they are promoting. This could be done by including content warnings or recommended age ranges. This is something I have seen on BookTok, but not frequently enough. With some easy changes, like content warnings, I believe that the positive effect of teenagers reading more outweighs the negative of mature content on BookTok.
"Ever since I saw it, I have started reading ten times more than I usually would," freshman Laci Smith said.
Additionally, BookTok has become a tool for teens. It makes finding books for exactly what you like much easier. Not only that, but it helps teens to explore different genres of books they would not normally gravitate toward.
"BookTok really convinced me to expand my taste so it has definitely had a positive impact for me," Gudenrath said.
BookTok has exploded on TikTok, and it is clear that teenagers have benefited from it. Reading is so important, especially for teens, and if BookTok is convincing teens to read more, there is more good than harm being done.
Leave a Comment
About the Contributor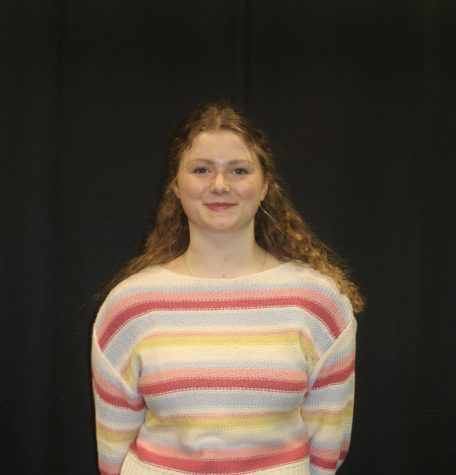 Madie Petrick, Reporter
Madie Petrick is a freshman at GHS and this is her first year with Gretna Media. She is interested in journalism because she loves to write and has always...