Season Starts With Changes
GHS Girls Basketball Led by Two Seniors, New Coach
In the past, the girls basketball team has been a close group, almost as close as family. This year, however, is a kind of time of transition. With a new coach and only two seniors, there may be some major changes on the horizon.
Girls basketball has been a popular event for the community. Times are changing though, and people, from all over town, are coming less and less to these games to support the 30 girls and three coaches who make up the team.
"I hope to improve the overall idea of Gretna Girls Basketball," senior Avery Swanson wrote in an email response. "It has kind of had a taint on it the last couple years. People are not as excited about it as they used to be, and I want to bring the energy back. I think the culture has astronomically improved already, and I am excited to keep doing what I can to make it better."
Changes within the team have increased through the years. A new coach being one, and only a couple of seniors left – Swanson and Aidan Pohlman – being another. Some players have decided to focus on different school activities or sports.
"Girls leaving the team is hard," Swanson wrote. "It's difficult because you want them to be happy and you want to see them succeed in their other opportunities, but it is hard not to be selfish at times. Everyone that plays is an asset, in one way or another, so for people to leave, it ultimately does hurt the team."
On the other side, there are the players who decided to stick with the team. These players are still supportive of the girls who decided to focus on other activities though.
"I have stayed strong with basketball, and I love playing and watching the game," freshman Kate Rhoads wrote in an email. "Even though some people did quit, there are still lots of good reasons to stay on the team."
When playing on a team for a few years, the players develop many goals for future seasons. Setting these personal achievements is what helps to reach them and do what is important to each individual.
"I hope to improve on my shooting this season," junior Audrey Wilcoxson wrote in an email.
"The thing I hope to improve this season for me personally is just getting better at defense and getting more steals and blocks," sophomore Emily Woods wrote in an email.
With Gretna East opening for the community next year, no one knows how this could affect the sports programs in Gretna. It could have a major impact on girls basketball and all other sports in general.
"Part of me is sad because I love being one school, but also growth can be a good thing," head coach Mrs. Makayla Doggett wrote in an email. "I'm excited to see how we adjust as a community."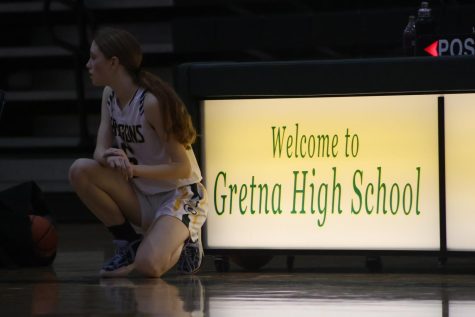 Leave a Comment
About the Contributors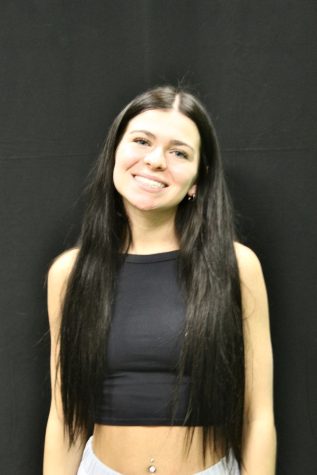 Jasmyn Eden, Reporter
Jasmyn Eden is a sophomore at GHS and this is her first year with Gretna Media. She serves as a reporter and a photographer. She is interested in journalism...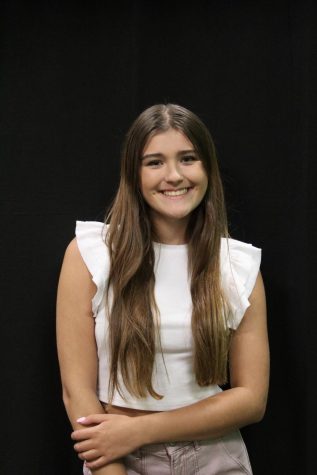 Karleigh North, Yearbook Editor in Chief
Karleigh North is a junior at GHS and is the editor-in-chief of the Dragon yearbook and journalism program coordinator. She enjoys being in journalism...