The Best Shows of 2022 Provided Laughs and Drama
From comedy to drama, 2022 has proven to be a game-changing year for television. Whether you prefer classic shows or like to try something new, it is undeniable that 2022 has produced some outstanding series. Here are some of the best shows released in the past year.
"Abbot Elementary" (season two) – ABC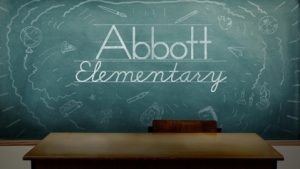 "Abbot Elementary" was an overnight hit and for rightful reasons. Written by and starring Quinta Brunson, the Emmy-winning ABC comedy is truly outstanding. Everyone is raving about the amazing writing, heartfelt feel and relatable storylines. The show's first season aired in 2021, but the second season has proven to be even better. This is a mockumentary-style show, following five teachers from a Philadelphia public elementary school. "Abbot Elementary" is a laugh-out-loud show. It rivals other mockumentaries, like "The Office" and "Parks and Recreation," but it brings a more realistic and modern approach. Overall, "Abbot Elementary" is a masterpiece that is doing something no one else has before.
"Severance" — Apple TV 
The Apple TV series' extremely talented cast and mind-bending plot keep the audience intrigued from start to finish. "Severance" follows four office workers and their journey to discovering a sinister power within their so-called biotechnology company. "Severance" has some romantic aspects and creates deep emotional backgrounds for each of its characters. The compelling performances from Adam Scott and the rest of the cast, along with Ben Stiller's directing, make it more than a great psychological thriller, as well as an incredible TV series. 
"Bridgerton" (season two) – Netflix
The second season of the hit show stirred up an even bigger audience than the first. "Bridgerton" season two has climbed to the fifth most-watched series on Netflix of all time. The second season took a different approach to a Regency-era romance. The series still follows the Bridgerton family, which is based on the "Bridgerton" books, but this season introduced strong diversity, a more witty family and most importantly, an alluring romance. This series has clearly established itself as one of the most influential shows in pop culture now. 
"The Bear" – Hulu
This Hulu sensation has received a 100% on Rotten Tomatoes. It follows a young chef (Jeremy Allen White) running his family's small restaurant in Chicago. Audiences loved the fast-paced energy, the drama, and most of all, the performances. Jeremy Allen White and Ayo Debiri are fabulous and bring the entire show together. It feels like a real glimpse into a dysfunctional Chicago kitchen.
"Trying" (season three) – Apple TV
"Trying" is an underrated gem. I regard this series as one of the most adorable of all time. This series follows a British couple, Nikki and Jason, as they face the challenges of adopting a child. The first season aired in 2020, but it has done nothing but get sweeter as the third season aired in 2022. Anyone would absolutely adore this emotional series. 
"Under the Banner of Heaven" — Hulu
"Under the Banner of Heaven" is a crime mini-series based on a true Mormon horror story, about the deaths Brenda and Erica Lafferty in 1984. With excellent performances from amazing actors such as Andrew Garfield and Daisy Edgar Jones, "Under the Banner of Heaven" keeps the audience shocked and fascinated throughout its entirety.  
"The Summer I Turned Pretty" — Prime Video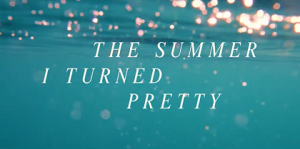 Based on "The Summer I Turned Pretty" trilogy by Jenny Han, the Prime Video series became a smash hit among teenagers in 2022. Just about every teenager in America was in love with this series. "The Summer I Turned Pretty" dominated social media for several weeks and instantly became popular the second it started streaming. It is not just the insane buzz that makes this show so good, it is the fact that it is perfectly catered to today's teens. From the soundtrack filled with Taylor Swift and Phoebe Bridgers, to the love triangle or even the preppy, beachy vibe, there was something any teenager could relate to or love. 
"The Handmaid's Tale" (season 5) — Hulu
This Emmy-winning series first aired in 2017 and is now on its fifth season.  Not many shows can stay consistently good throughout five seasons, but "The Handmaid's Tale" has. It is constantly keeping its audience entertained with plot twists and extremely compelling storylines.  
Leave a Comment
About the Contributor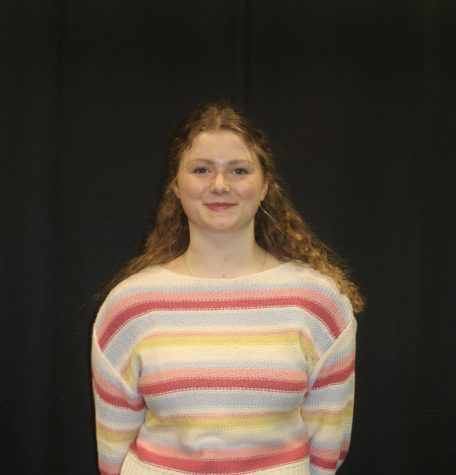 Madie Petrick, Reporter
Madie Petrick is a freshman at GHS and this is her first year with Gretna Media. She is interested in journalism because she loves to write and has always...