Gaming All day
Club shows teamwork from behind screen
Esports has become very popular and some high schools have been putting clubs dedicated to gaming in their schools.
Esports officially stands for Electronic Sports the GHS Gaming/Esports Club trains and has practices for upcoming matches. Since the school's esports competitors play the games online for most of the competitions there is no travel involved. However, for some big competitions like State, the school's team had to travel to York and compete at York college. If the team travels they usually travel to a college that has an Esports program.
"Esports is competitive, cooperative video game playing depending on the game, different players have different roles with different strengths and weaknesses," coach Mrs. Kim Ingraham-Beck said. "Each character works with other characters and it's about strategizing what composition or strategy the other team will be playing and how to play against them."
In the League it takes hard work to get on a good level, players have to be good at communicating and problem solving. One of the most important things that players have to be good at when competing is teamwork. How many people competing depends on what game that the competitors are playing. There are single player games like Smash Bros or there are games where the players need to use more teamwork like Overwatch which is six people per game. During the team's season they have made good friends that could last a lifetime.
"I thought it would be a good way to make friends that are interested in games that I also like," sophomore Ian Cowan said. " I made a lot of friends since I joined the team."
Throughout the seasons the club participates in weekly matches. The club members stop competing after they play in the state tournament. The state tournament has the top four students. In the esports club the team has some people that compete in national leagues which can have over one hundred teams, but sometimes the team competes in different leagues which can have four teams.
"My favorite part about competing is going up against other teams in Nebraska and the rest of the United States," sophomore Owen Arneson said." I also enjoy seeing who I'm up against and challenging myself."
Some parents would be hesitant to let their kids play video games for school, but It is actually very beneficial. It helps students make friends and many colleges give scholarships to people who play esports.
Leave a Comment
About the Contributor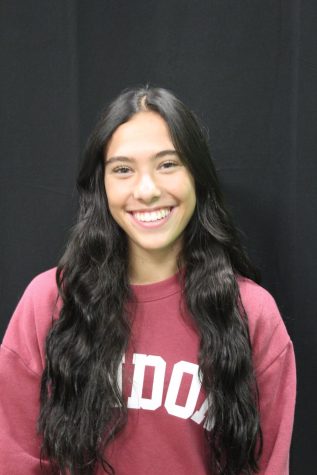 Maddie Almquist, Reporter
Maddie Almquist is a sophomore at GHS and this is her second year with Gretna Media. She serves as a reporter and a photographer. She is interested in...