Adoring Harry Styles New Song
Harry Styles new hit single "As It Was"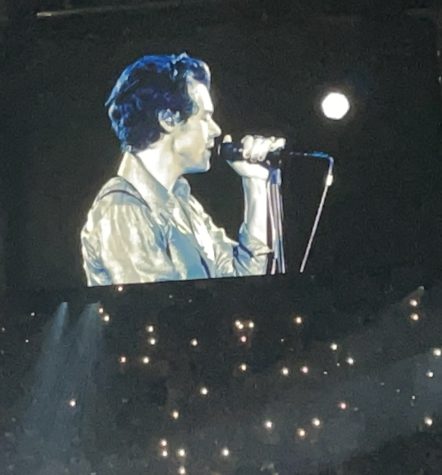 On Mar 28,  Harry Styles announced that he would be releasing a new song called "As It Was". On Mar 31, the lead single for Styles' new album "As It Was" was released.
The song was the most anticipated song for Styles fans. The song starts off with a little girl saying "come on Harry we want to say goodnight to you." Styles later confirmed in a radio interview that it was his goddaughter Ruby Winston. The song is very personal to Styles because he hopes that she will appreciate the song when she gets older.
The song is upbeat and the main chorus is "you know it's not the same as it was". The chorus is what fans speculate to be how Styles' life had changed when he gained more fame. These words stand out because Styles can never go back to how it was before he was famous. There are many places in the song where the lyrics have just as much impact as the chorus.
The song is not all sunny and positive; there are some gloomy parts as well. One of the lyrics that come to mind is "Answer the phone Harry you're no good alone, why are you sitting alone on the phone what kind of pills are you on?". This lyric implies that he should not be alone because he was not in the right mental state at that time. Although some of the parts can be sad, most of the song is really upbeat.
Personally, my favorite part is the bridge of the song, fans speculate that the bridge is about Style's ex-girlfriend Olivia Wilde the lyric that supports the theory is "leave America two kids to follow her." Wilde has a 5 year old son and a 7 year old daughter. It is my favorite part because the lyrics go by very fast and Styles' voice sounds very far away so I think that is a great part of the song.
Styles' song is a work of art and my friends and I have listened to the song and loved it. The song is brilliant and it gives me a perspective on what his personal life is like.
Leave a Comment
About the Contributor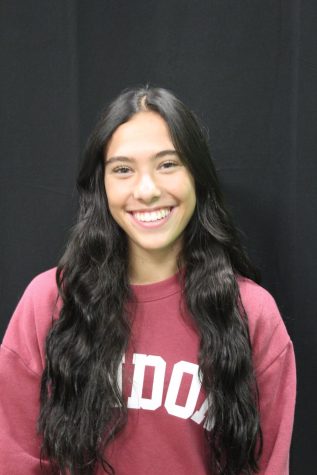 Maddie Almquist, Reporter
Maddie Almquist is a sophomore at GHS and this is her second year with Gretna Media. She serves as a reporter and a photographer. She is interested in...