Unmasking the Truth
Clearing up the Controversy
On Jan. 12, Douglas County Health Director Dr. Lindsay Huse declared an emergency mask mandate for Douglas County, Nebraska. As a result of this mandate metro schools began to require students to wear masks.There has been discussion within the Gretna community about whether or not GPS students should have to wear masks as a requirement to lower covid cases.
"I do feel like there was a spike in cases recently for Gretna," freshman Lauryn Kounovsky said.
The cases in Nebraska have increased significantly, starting from at the end of year on Dec. 31, 2021 at only 19.5 percent of people test positive to 33.4 percent test positive on Feb. 1, 2022. Schools in Douglas county took precautions to lower their case counts such as having students wear masks in addition to changes in quarantine guidelines per CDC guidelines. The student who tests positive for COVID must quarantine for at least five days and wear a mask for five days.
According to NCRID (National Center for Immunization and Respiratory Disease), a few precautions students can take to avoid COVID include wearing a mask, staying six feet apart from others and getting the COVID vaccine. Some students have taken these precautions along with a few more, such as washing their hands and quarantining if they test positive.
"I don't think very many people really take COVID seriously." Kounovsky said.
While masks are required in Douglas County there are some schools in the Metro that do not require them. GPS does not require masks in their schools, and some students are glad they do not have to wear masks while others do not care if they are required to wear them or not. Some masks are believed to work better than others based on material and how the mask is built.
"I mean I wouldn't be happy if we had to wear masks," Perina said. "I personally think masks are dumb but I would follow the rules."
It seems that most students are not in support of a mask mandate; however, a group of GPS parents would be in support of a mask mandate. A petition started June 22, 2020 and the petition is still ongoing. The petition has gotten over one thousand five hundred signatures. Although for now, students are not required to wear masks.
Since GPS is located in Sarpy county they are not required to follow the mask mandate. Some students decided that they prefer to follow the mask mandate. However, this could always change depending on case counts and county health department regulations.
Leave a Comment
About the Photographer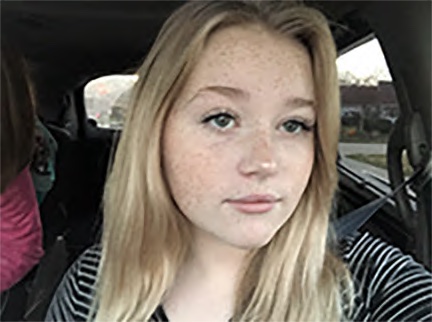 McKenna Seguin, Reporter
McKenna Seguin is a freshman at GHS and this is her first year on "The Voice Staff". She serves as a reporter. She's involved in journalism because...