Crying Over 'Spoiled' Milk
Disappointed Students Complain about Food Quality
School lunch has been a good thing because I get to sleep in for an extra 10 minutes instead of making my own lunch. There are three different lunch scheduled times in high school and I have had the second lunch my freshman year and this year. I have never once brought my own food from home for lunch at school because I never needed to but now I am thinking of doing it.
I thought at first that the school doesn't put enough effort into the making and preparing of school lunch but I found out otherwise. I have noticed that in the mornings when Simon, Evan, and Aidan announce the school lunch, more times than not it is the chef's choice. I hated this, but I found out that this happens because the chef does not always know what supplies are being shipped in, or what shipments might arrive late or not at all.
In elementary school, I never heard of spoiled milk from the school. I thought that you would only get rotten milk from the milk jugs at the store. In middle school, I heard from a friend that they were served spoiled milk from the school. Then at the start of freshman year, I received expired milk myself. It had no expiration date on it even though the school website says that the Gretna FANS (Food and Nutrition Services) has clean labels on everything. There have been times the food has looked unappetizing, but it tastes fine.
The school food is not all that bad though. There is a "Drag n' Go" that provides extra choices of food. The choices could go anywhere from sandwiches to make your own pizzas or even salads. I like this idea because if we don't want the main meal or the pizza we have a couple more choices of food ideas. In the mornings there is even a breakfast cart. The cart includes coffee, fruit, and waffles for a quick breakfast. The coffee is only as good as you would imagine school coffee to be. I like it because most schools don't have an option for breakfast or even coffee in the mornings.
Even though school food isn't my preferred choice it still is not that bad after all. After many conversations with my friends, we have decided that school food needs to be better. We have heard people say that school food needs to be better distributed than how it is.
Leave a Comment
About the Contributor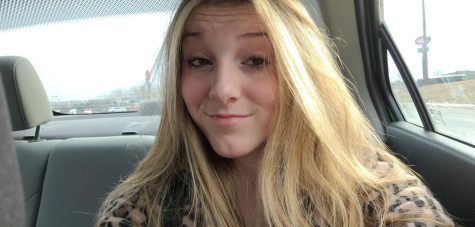 Alyssa Hudson, Reporter
Alyssa Hudson is a sophomore at GHS and this is her first year on "The Voice Staff." She serves as a reporter. She is involved in journalism because...