Christmas Chaos
Marvel's "Hawkeye" is Off to a Great Start
As the Marvel Cinematic Universe (MCU) expands, Disney+ provides a new way for fans to access their favorite movies and more recently, TV shows. First was "WandaVision", followed by "Falcon and the Winter Soldier," "Loki","What If…" and just recently, "Hawkeye".
The first episode of this new six episode series tells the story of Kate Bishop (played by Hailee Steinfeld), a 22 year old archer from New York City. Her father was killed during the events of "The Avengers", and she was inspired to take up archery after watching Hawkeye jump off a building to save her life during an alien invasion. In the following years, she goes on to train as a skilled martial artist, winning numerous archery competitions, becoming a fencer, and earning a black belt in karate at age 15.
After getting caught up on Kate's life, a scene opens in a theater where Clint Barton (Jeremy Renner) is watching the 'Rogers' Broadway musical with his three kids. It is obvious that Clint is not enjoying himself whatsoever. He sits uncomfortably through a cheesy retelling of the Battle of New York. It is not until his face pales as he sees Black Widow that the audience realizes he has turned his hearing aid off, tuning out all of the singing and dancing. The four Bartons leave the show early, stopping for some Chinese on the way back to their hotel. Clint sees the news report of someone causing chaos in his old Ronin costume from "Avengers: Endgame," then he's off, roaming the festive New York City streets searching for this mysterious new vigilante.
Meanwhile, Kate winds up in some trouble with the Tracksuit Mafia after she foils their attempt to steal from an auction. Though outnumbered, Kate definitely proves her background in martial arts, holding her own until help arrives. In true Marvel fashion, Clint shows up in the nick of time, swooping in to save her. However, he has his own plans for this costume thief, shoving Kate up against a wall, and intending to use violence to find out who the imposter could be. When he pulls the mask off and realizes that she is just a kid, with a look of bewilderment on his face he asks, "Who the hell are you?" Reluctantly, Clint releases her and the screen cuts to black as Kate exclaims, "You're Hawkeye!"
The first episode was an overall hit, beginning the new series with only a few minor flaws. A little more screen time between Kate and Clint would have been nice, though I'm sure it's coming in the next couple of episodes. The musical was a silly, comical touch to add some humor, and definitely had audiences laughing through the whole scene. Jeremy Renner once again gave us the brooding, passionate and caring Clint Barton that we all know and love. I was pleasantly surprised by Hailee Steinfeld's performance. I had my doubts about her in this role, but she proved me wrong with her excellent portrayal of Kate Bishop. The next couple of weeks will be interesting as we watch the story of this unlikely pair unfold. A new episode of "Hawkeye" is set to be released every Wednesday on Disney+, with the last on Dec. 22, so make sure to keep an eye out for flying arrows.
Leave a Comment
About the Contributor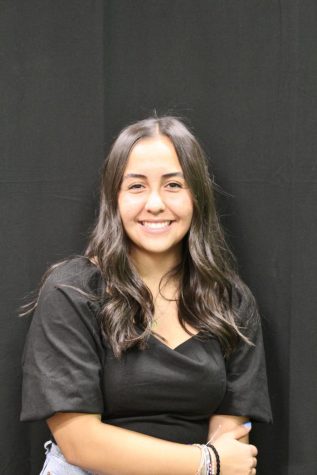 Ava Fuller, Co-editor Gretna Media
Ava Fuller is a junior at GHS. She is involved in journalism because she enjoys the editing process along with writing stories for others to enjoy. Her...