Choirs, Cookies, Christmas
Vocal Music Department Hosts Annual Cookie Walk Fundraiser
As the holiday season began, the community of Gretna got into the spirit by supporting the GHS choirs. On Tuesday, Dec. 14, the cafeteria was filled with cookies and laughter as people bought sweet treats and listened to some holiday tunes.
"It's a fundraiser and tradition, and an opportunity for the community to purchase homemade Christmas cookies and enjoy a fun choir concert," sophomore Noelle Williams said.
A total of about 8,500 cookies were made by choir students and their families. Each student was told to bring seven dozen by Monday. It was up to them for what type they chose to make. There were Oreo balls, peanut butter blossoms, oatmeal monsters and many different variations of sugar cookies. Gluten free options were also available for those with dietary restrictions.
"We do it to earn money for show choir so we can travel to other schools and compete," sophomore Landrie Graham said. "It's a fun way to earn money. Instead of just a bake sale or ticket sale, it's a combination of both and people feel pressured to buy cookies when they come."
Upon entering the building, each person was handed a plastic box that they could fill to their liking. The cookies cost $6.75 per pound and were weighed at checkout by parents and other volunteers.
"Last year was a COVID year, so we didn't even do this," Mrs. Shawna Bothwell said. "We did a lot of advertising to reintroduce something that's been going on for a while and then hoping that the community remembers. It's busy all night long."
Yard signs could be found all over town, lining sidewalks near each school in the district. The community responded well, with a turnout of around 500 people coming to support both the Revolution and Evolution choirs.
"We have prepared for the performance since October, working hard every other day," sophomore Cassidy Noonan said.
Beginning at 7 p.m., the show displayed the talented voices of many different students from all four grades. Admission was free, though anyone was welcome to donate if they were willing. Overall, about 4,600 dollars was raised for the choirs and show choir. The cookie walk is a traditional holiday fundraiser that the community looks forward to each year.
Leave a Comment
About the Contributor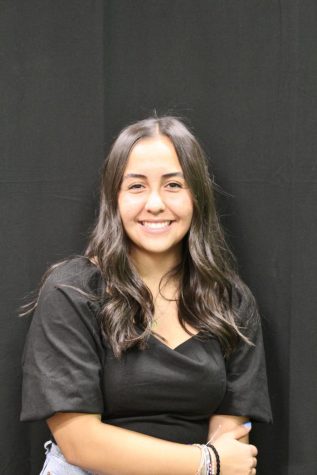 Ava Fuller, Co-editor Gretna Media
Ava Fuller is a senior at GHS. She is involved in journalism because she enjoys the editing process along with writing stories for others to enjoy. Her...