Helping Mother Nature One Can at a Time
Club Introduces Aluminum Recycling Program
At GHS students and staff have been recycling paper for a while but this year, a new club Green for Gretna, has pushed them to start recycling aluminum and soon to start recycling plastic. Already the club has done multiple campus clean ups and has handled aluminium collection from classrooms.
"Last year I had a couple of students that came to me and were looking for somebody to sponsor some sort of environmental type club," club sponsor Mr. Kyle Slusher said. "I thought it worked perfectly with our new curriculum. We just started teaching environmental science and they thought I was the right person to help with that. We started off with aluminum and the hope is that we branch into plastic."
Though the club had originally been introduced last year it had not taken off. It came about when concerned students brought an idea to Mr. Slusher.
"We were in math class with one of my friends and we were just talking about things that our school could improve on," junior Kiera Morgan said. "Mrs. Brown mentioned how all we recycle is paper and I thought that we should start recycling other things and so I started this club. We've done some clean ups and we want to improve Gretna's recycling."
Mr. Slusher has helped lead this club in the correct direction and helped clean up GHS. Considering that he is a science teacher he thought it was right up his alley.
"Kiera Morgan and a couple of others came to me and they were interested in starting it. I think it was right up my alley being a science teacher," Mr. Slusher said. "Ever since I've become a teacher I've been more interested in preserving the environment."
With this being the first year there are still some complications setting up meetings and other events. As a result, there have only been a few meetings this year.
"At our meetings basically we come in and Kiera throws out some ideas and lets us contribute," junior Lillian Hydeen said. "We also have an Instagram page to let others know about the meetings and upcoming events. I'm hoping soon we can post more about our can recycling."
The Green for Gretna Club is planning on continuing for years to come. This year they have done many things to help make GHS a cleaner and better place. They have done some campus clean ups at the beginning of the year. They collect aluminum cans around the school and are hoping to soon start collecting plastic as a way to keep the environment clean.
Leave a Comment
About the Contributor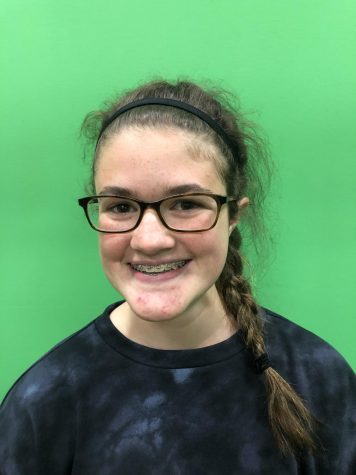 Brooklynn Nielsen, Staff Reporter





Brooklynn Nielsen is a junior at GHS this is her second year on The Voice publication. She is involved in journalism because she likes interacting...