Redemption Round
Goons Win Second Place at State Tournament
After taking home fourth last year, the school esports team, The Goons, earned a second place at state for NSeSa (Nebraska Schools Esports Association) Overwatch on Nov. 19. The team practiced for four months to prepare for this event. The team's hard work and optimism showed their improvement from the start of the season.
"Fortunately we have quite a few good teams," esports coach Mrs. Kimberly Ingraham-Beck said. "Our Overwatch team did really well and placed second at state. Last year, our League of Legends team got second, and the Smash Bros team placed fourth."
Even though most of the team has only been playing for a couple years, a lot of them have been playing the game for longer than that. Overwatch was released in May of 2016 and a majority of the team began playing shortly after the release date.
"I started playing Overwatch the same month it was released," sophomore Kaylee Taylor said. "I love playing it and have been playing it ever since. It's been five years and I still enjoy playing Overwatch with friends and competing.
Over the years, the esports team gained popularity among the students. There are participants since there is such a wide variety of games. The esports program currently has ten games between both seasons that students are able to play in. Esports is one of the most popular clubs, and has some of the most interest of students than any other club.
"So far just for the fall season we had over 75 kids in all our games combined," Mrs. Ingraham-Beck said. "Between the other two seasons combined we are expected to have over 150 participants."
Both the Overwatch teams had a really impressive season, and improved their skills since previous years. Both teams only lost a couple of games in their season and one of the teams was undefeated. The team worked well together and had good communication which was a big reason that they had such an amazing season.
"The JV Overwatch team won all of their matches this season," senior Max Grace said. "For varsity, out of our normal season we lost one and for the high school esports league we lost three matches."
After the previous year's fourth place finish, the overwatch team was determined to win. Although they were unable to beat their rival, Westside, they were able to take home second place and improve from previous years. Even though the team wasn't able to get the title of the champion Overwatch team, The Goons still hold their head up high and have high hopes for next year's competition.
Leave a Comment
About the Contributor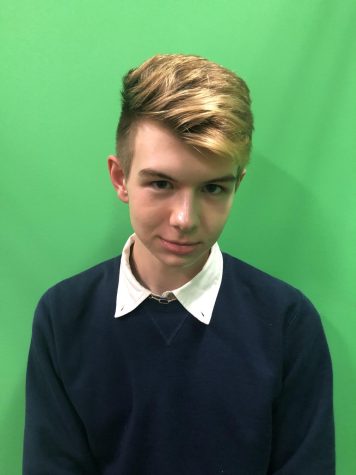 Jake Detten, Staff Reporter
Jake Detten is a sophmore at GHS, and this is his first year working on The Voice Staff. He loves working on the newspaper because he loves being able...