The Show Must Go On
Band Just Misses Top Spots at State Competition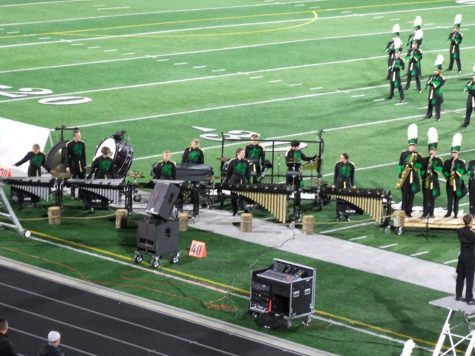 In the middle of a packed stadium on Oct. 25,  the Marching Dragons went head to head against Nebraska's best bands. Though they did not come out on top, they secured a fourth-place finish and picked up special honors for best music.
"We did a really nice job leading up to state," marching band director Mr. Vincent Simodynes said. "We had a good week of rehearsal, we peaked at the right point in our season and they had their best performance at state."
The high finish was not guaranteed at many points throughout the season as the Dragons suffered from their lack of experience. This manifested itself throughout a chaotic season marred less than expected showings at several invitational competitions.
"I really didn't expect us to be at this level this year," senior Kale Edmonds said. "This was the first season with Mr. Simodynes as head director and over half of our band this year was not in our 2019 production. I am stoked that we were able to get fourth and be at the same level as some other talented bands from around the metro and the state."
Even before the competition, performance day was a flurry of activity. Officially starting with a 2:00 p.m. call time, many members had already met earlier in the day.
"In the morning, seniors Elizabeth Vandenberg and Izzie Driewer, went to every percussionist's house and gave us a Panera Bread Bagel," freshman Gavin Luthi said. "I got the cinnamon one. Then at 11:00 a.m. we all met up at HuHot and ate lunch together."
The first state performance for both the freshman and the sophomore classes, who were deprived of a marching season by the pandemic last year, brought a new experience and gave them a taste of future competitions.
"My favorite memory was probably after we all went back to the trailer to load up our stuff," sophomore Isabelle Shousha said. "We all felt like it was our personal best run and there was just so much excitement and happiness all around."
With the 2021 marching band season now behind them, the Marching Dragons look to next season to improve on their performances. In addition, they hope to clean up some of the mistakes that hindered their performance this year.
Leave a Comment
About the Contributor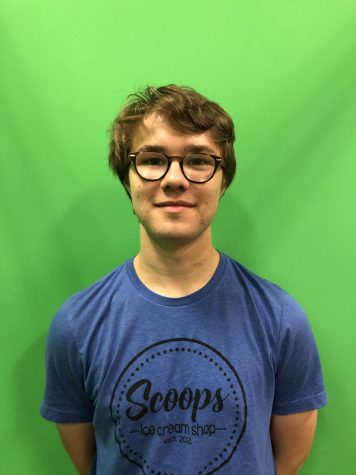 Zane Mrozla-Mindrup, Staff Reporter
Zane Mrozla-Mindrup is a senior at GHS and is continuing into his fourth year on The Voice Staff. He serves as the News Editor. He enjoys being in journalism...