Open Campus at GHS
Giving Students More Freedom
Several high schools around the state of Nebraska have an open-campus for seniors and in some cases all students. It would be nice to have open campus for seniors because it is their last year of high school and many if not all have been waiting to be able to leave for lunch. Seniors being able to leave for lunch gives them more options on what they may want to eat instead of having school lunch, especially if they do not like the food that the school will be serving for that day specifically.
Open-campus lunch for seniors gives them more freedom during the school day rather than having to be at school all day. Open-campus would also teach seniors that soon will be or already are young adults that they need to learn responsibility and time management. Open- campus provides them a break from the busy school day that they had before lunch and the busy end of the school day that is yet to come.
If the high school were to give open-campus lunch, the students would have to gain the administration and staff's trust to have the privilege to have an open-campus. It would be a great learning experience for seniors to have before they become independent and begin their own journey in life. The students would learn that trust is easy to lose and hard to gain. Seniors would have to learn that they will have to be responsible for getting back to school on time for their next class.
Open-campus would give students some time to take a breather and not be stressed the whole day. Many students may just want to go home and get some homework done before their next class. While doing their homework, they can eat as well. Some students just want to calm down a bit from the stress the school day brings.
The responsibility, the freedom and the ability to gain administration and staff's trust would not be hard if the students that leave campus are responsible with their time. The students would need to get back on time for class to keep the privilege of leaving for lunch. They would get the freedom that they may want to have during the school days. They also would need to be responsible and not make bad decisions while leaving for lunch during school hours. Open campus has benefits, having an open campus for at least seniors would have many other benefits other than the ones I mentioned.
Leave a Comment
About the Contributor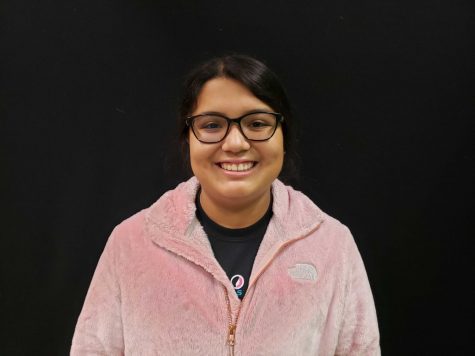 Leslie Rodriguez, Staff Reporter
Leslie Rodriguez is a senior at GHS and in her first year on The Dragon staff. She is involved in Yearbook because she will help create a book full of...