The Dedication Of GHS Athletes
How Athletes Spend Their Free Time Training
Senior Avery Kallman is one of the top female varsity basketball players at GHS. She is the starting power forward and center for the varsity lineup.
She commits her time and effort into the sport of basketball. It ended up paying off as it earned her a ticket into Wayne State College to play basketball.
"I normally work out three to four times a week," Kallman said. "And I see a shooting coach once a week."
Her workout includes lifting, agility and conditioning. Kallman also takes the time to hit the gyms on her own.
"I like to work on post moves," Kallman said. "I work on finishing with my left and right hand."
All of her practice has paid off in the season so far. She is averaging 12 points per game and 7 rebounds per game. She has put together some really miraculous stats in the season.
"I had 28 points against omaha south," Kallman said. "I also had thirteen rebounds against the west side."
With such effort and commitment comes injuries and obstacles to overcome. She has experienced a total of four injuries that have required surgery, and rehab.
"I fractured my back at 13, I had left shoulder surgery at 15, right knee surgery at 17, and right shoulder injury at 18," Kallman said. "I have also had some more minor injuries like sprained ankles."
In her most recent game Kallman unfortunately sprained her ankle yet again, but managed to play the rest of the game with it. She still managed to put up some good stats as well.
In Kallmans past years she did basketball as well as volleyball. She gave up volleyball as of last year because of the injuries she had obtained.
Another great athlete who puts the time and effort into their sport at GHS is sophomore Gavin Stammer. Almost every day after school, with the exception of weather or other events, Stammer hits the local gyms to play pickup games with other people, and work on his basketball skills. He plays as a shooting guard for his teams and regular pick up games.
Stammer is considered relatively short in the sport of basketball, but that doesn't stop him from becoming a lethal shooter, and outstanding ball handler. He makes the best of his height and play
s a huge role for his teams.
"I normally go to the gyms to work on shooting and dribbling," Stammer said. "I do an hour and a half of shooting and then an hour and a half of dribbling."
His efforts are showing signs of paying off since he has made one of the top teams there are.
Stammer plays for OSA Platinum (Omaha Sports Academy). So far Stammer has dropped 22 points as his most points in a game.
Gavin continues to improve at what he does, and continues to develop new skills and abilities.
Alex Wilcoxson, a freshman GHS student, is a varsity athlete for the basketball team. He plays the positions of point guard and shooting guard.
With Wilcoxson being a freshman it goes to prove the real commitment that he takes to make the team. It takes real commitment and talent to do such a thing.
Wilcoxson has dedicated 5-6 days out of his week to hit the gym and practice his techniques with trainers. He works on perfecting his shooting, dribbling, and defense.To make it so far in a sport as a freshman takes a lot of commitment. So far this year he has dropped 16 points against omaha south.
Wilcoxson said, "you just have to be willing to give it your all."
Wilcoxson does a good job of this because he takes any chance at an open gym or an open court to shoot hoops or work on his abilities.
The one thing all of these athletes have in common is the fact that they put forth the time and commitment to be successful in the sport that they pursue.
Athletes are people who master the sport that they do. They dedicate their time and lives doing what they do best. They do specific workouts, training, and practice to become the best of the best.
Leave a Comment
About the Contributors
Josh Bennett, Staff Reporter
Josh Bennett is a member of the Newspaper. He is involved with The Voice because he likes to write stories. His favorite pieces are those about entertainment....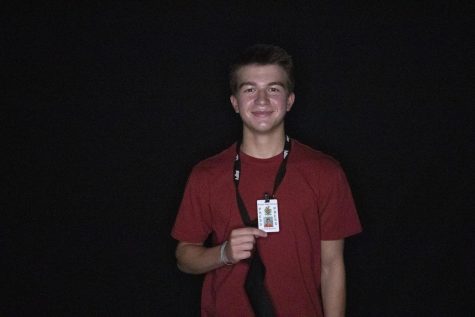 Matthew McKinney, Staff Reporter
Matthew McKinney is a senior at GHS and in his first year on The Voice Staff. He serves as a reporter. He is involved in journalism because he feels strongly...