Blissful Boba Balls
Lemonade, slushies, tea, and milk-based drinks with delicious tapioca or popping fruit-flavored boba balls can be enjoyed at Thirst Tea Cafe. Thirst Tea has two locations in the Omaha area: 7616 Dodge Street and 200 S 31st Ave. The flavorful drinks can be served hot or cold, depending on which base of drink chosen.
Through all the times I have gone to Thirst Tea, which is more than a handful, I have stuck with two different flavors: "M2" which is Taro flavored milk with black tapioca boba, or the "SM3" which is strawberry milk with black tapioca boba. I personally like my boba drink sweet and prefer to have a milk base. My friends prefer lemonade or tea-based drinks, senior Lauren Eurich usually goes with the "U5" which is a strawberry flavored lemonade/tea with strawberry popping boba. I personally have never tried hot boba or flavors other than the two that I have had but I am interested in trying one kind from every section on the menu.
The menu has 56 main flavors or options and you can always substitute or ask to switch a certain flavor or boba out. All of their milk options are coconut creme based, which is great for me considering my dietary restrictions to gluten and dairy. There are also additional toppings that include: extra boba, brown sugar jelly, custard pudding, and other fruity jelly and boba flavors, they charge 60 cents for additional toppings. At the bottom of their menu, it says "All toppings are interchangeable or removable, so not in the jelly mood today? Have some boba instead!" The menu is very flexible and the workers are always friendly. The boba shop offers two different sizes, regular and large. Depending on which size and what type of drink you get, the price ranges from $3.75 – $4.75. While that may seem pricey most people pay that much for their daily Scooters or Starbucks coffee. So every once and a while splurging on a special occasion might be nice.
Thirst Tea Cafe also offers a small menu of food. Their menu includes edamame, eggrolls, onigiri; which is rice balls, winglets, Chinese fried cruller with condensed milk, gyoza, and takoyaki which are octopus balls. While I have never tried their food, from the comments I have heard their onigiri and gyoza are delicious. Next time the girls and I go, I want to try their food.
For a first date or an after supper dessert, boba is a perfect option. For me, I go with my girlfriends all the time when we are bored and need something to do. We usually go to the Midtown location, while the drive is a bit far it is fun to have a jam session on the way there. In the summer and spring, we go and sit at Turner Park and enjoy the weather. Now since it is winter, we usually run back to the car and drink our boba with the heat blasting.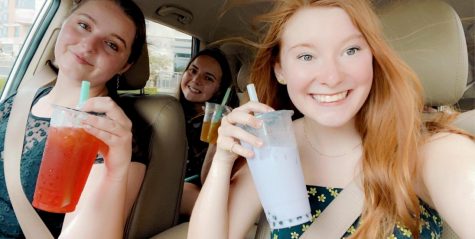 Thirst Tea Cafe is well worth the money and I will continue going back and making memories. My snapchat will still be filled with videos of my straw poking through the seal to my boba!
Leave a Comment
About the Contributor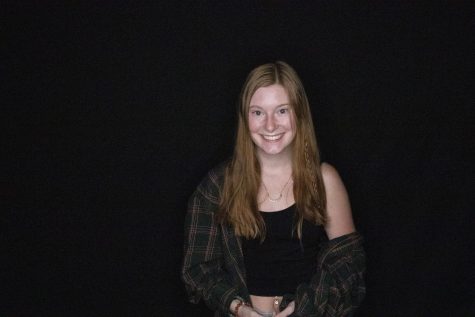 Bayleigh Koch, Staff Reporter
Bayleigh Koch is a senior at GHS and is on her fourth year as a staff writer for The Voice. She is involved in journalism in hopes of uncovering the truth...