Historical Film Provides New Perspective
One Night in Miami Shines New Light On Black Leaders
The Amazon Prime original "One Night in Miami" provides a behind the scenes look at one night in the life of four friends in Miami in the 1960s. These men happen to be some of the most prominent Black men of the time. The men are faced with tough conversations about what it means to fight for the Black community. All the while trying to navigate through racial tensions and build successful professional lives. life
The groups of friends consist of men from very wide ranging backgrounds. Cassius Clay, (Eli Goree) also know as Muhamad Ali, the famous heavyweight boxer; Malcolm X (Kingsley Ben-Adir) one of the Nation of Islam's most outspoken ministers, Jim Brown (Aldis Hodge) an NFL Hall of Fame fullback for the Clevland Browns and actor, and Sam Cooke (Leslie Odom Jr.) a singer, songwriter and entrepreneur, commonly known as the King of Soul. They all meet in Miami for Clay's heavyweight championship fight against Sonny Liston. After Clay won and shocked the world the four men retire to a motel in the African American Overtown neighborhood of Miami. They are not allowed to stay on Miami Beach with everyone else due to the Jim Crow laws in place.
Once they are back at the motel the tension begins to thicken. Malcolm's devout ways are very different from the flamboyant style of the other three. These personality differences cause arguments about the best way the young Black influential men can impact the civil rights movement. This is where the movie earns its praise. The banter and passion shown by the men give perspective to what it was actually like in the 1960s. Their raw emotion conflicts with their uncertainty about whether or not they are doing the best for their community. It was impactful to think about men who seem to have had it all, as troubled and worried.
However, because the entire movie was about the discussion that evening it started to drag. Every single minute of the argument was important but after almost two hours it was starting to drag on. There were moments when I wondered when it would be over, and thought it should be ending soon. These boring points decreased the overall score of the movie, even though the plot was excellent.
One Night in Miami is a movie that I think everyone should watch. It includes historical lessons that people might not know, while still providing a new perspective for people who enjoy learning about the civil rights era. Overall, I give this movie a three out of five rating, just because there were a few moments that dragged on too far.
Leave a Comment
About the Contributor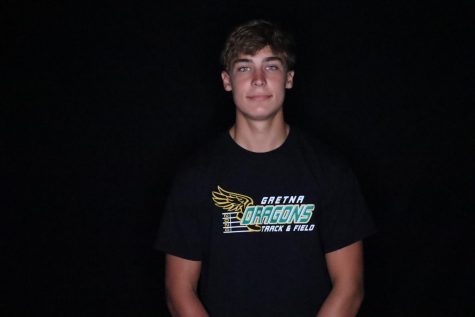 Connor Bulgrin, Editor-In-Chief
Connor Bulgrin is a senior at GHS and this is his third year on The Voice Staff. This is his second year serving as the Editor-In-Chief. He is apart of...