Intramural Basketball Returns for Seniors
Extracurricular Activity Reinstated for Sense of Normalcy
After unfortunate news in Dec. of 2020, it looked as if students would not be able to play intramural basketball this year. But on Jan. 7, 2021, the administration revived the extracurricular activity. GPS superintendent Dr. Rich Beran approved a modified season where only seniors will be allowed to play.
"I just felt like we need to try to have intramurals for seniors," intramural sponsor Mrs. Kari Bulgrin said. "It's fun, they enjoy it, and I think if NSAA basketball can be played, then we can try it with precautions. So I asked Mr. (Matt) Curtis and Mr. (Todd) Mueller to bring it up with Dr. Beran, and he said yes. Ninth, tenth and eleventh graders will have another chance. I really think that we'll be able to do full intramurals next year."
The decision allows seniors who have been participating their entire high school career to have some sense of normalcy in the crazy year of COVID-19. Even if it does exclude a majority of the school population.
"Seniors only should be a good time," senior intramural assistant Colton Stock said. "Well, I'm guessing it was changed to only seniors because this is their last year, and it's really for them because every year, a senior team ends up winning or losing to the teachers. We had a senior team win last year who beat the teachers, but the senior team actually lost the year before that. You know what they say, 'you win some, lose most.'"
Even though the activity is allowed to come back, there are still COVID-19 protocols to follow. The biggest of these is that masks will be worn while playing basketball.
"Masks have to be worn at all times," Mrs. Bulgrin said. "They have to be worn the entire time students are playing, no breaks at all. There won't be people just milling around. You come in, you play your game and you go. We will be using hand sanitizer and be sanitizing the ball. There will be no fans to help with contact tracing."
In addition to all of the protocols that will be followed on game days, the biggest one will be that three grades of students will not be there. This improvised season may be good for seniors, but it is not for everyone else.
"It stinks because I was really looking forward to intramurals," junior Clayton Kelly said. "It's just unfortunate, I will miss the competitiveness of playing with upperclassmen, and I will just miss playing altogether."
Due to the season's late start, there will only be three days of competition, Feb. 9, 19, and 24, as opposed to the usual 15 or so. This means that every team will be entered in a bracket and guaranteed two games. This will determine the winner. Overall, seniors are just happy to be able to play again.
"I live, breathe and die intramural basketball," Stock said. "I'm a four-year vet, it's my last year in the league, I might have to retire, or I might have to come back as a fifth-year senior. I'm pumped. When something is taken away from you, and then you get it back, you realize how much it means to you. We are excited, excited to go out there and dominate. I hope everyone has a good time, and no one busts their face open and has to get stitches."
As the season inches closer and closer tensions will rise amongst the senior class. However, this exciting and competitive event is a chance to hang out with friends for the last time before leaving GHS.
Leave a Comment
About the Contributor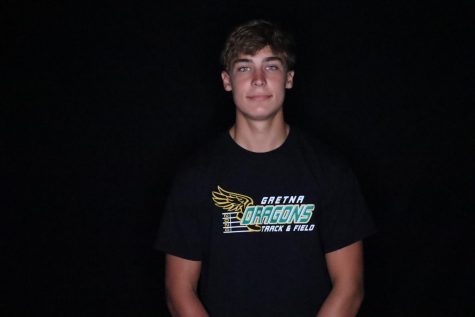 Connor Bulgrin, Editor-In-Chief
Connor Bulgrin is a senior at GHS and this is his third year on The Voice Staff. This is his second year serving as the Editor-In-Chief. He is apart of...