Capitol Stormed, Students, Teachers React
Violence, Chaos Break Out Following President Trump's "Save America" Rally
On Jan. 6, a joint session of Congress met to certify the electoral college votes and confirm Joe Biden as the next president. On this same day, President Donald Trump held a rally in order to "Save America" and "Stop the Steal" of the 2020 election. Following his speech stating the results of the election were not real, his supporters marched on Capitol Hill, storming into the U.S. capitol building to interrupt democracy for the first time since 1814.
"As far as precedent, this is the first time the capitol building had been invaded since the British in 1814 during the War of 1812," American History instructor Mr. David Stastny said. "It's certainly unprecedented in the last two hundred years. We've never seen an event like that happen in two centuries. It's a little bit of history in itself."
Those who broke into the Capitol building not only proved themselves an interruption to the democratic process, but also a threat to national security. Students on both sides of the aisle can agree that what happened was wrong.
"It was a disgraceful move by many of the people there," senior Mark Staley said. "It was hypocritical for them, they spent all summer dissing the Black Lives Matter riot. They went back and caused property damage to the capitol. That was hypocritical in my opinion. I do not think Trump incited the violence."
This rally was announced on President Trump's Twitter, a big source of controversy many times during his administration. In Dec. 2020, President Trump tweeted, "Big protest in D.C. on January 6th. Be there, will be wild!" On the day of the actual rally, once violence broke out, he released a pre-recorded video in which he claimed the election was fraudulent and told his supporters he loved them and to go home.
"He [President Trump] is 100% responsible for this," senior Ellis Deal said. "He incited this act of domestic terrorism. He has been tweeting for months on end about the outcome of the election being fraudulent. He doesn't care about democracy. I think it's very clear that Trump blindsides his followers. He is constantly feeding them lies, constantly talking about fake news. You can look at his tweets and see a warning from Twitter that says they contain false information."
Following the riot, President Trump's Twitter was locked for 12 hours after he broke their Civic Integrity Policy, then he was permanently suspended from the platform. Since, he has been completely silenced on social media, with many popular sites removing his accounts entirely.
"I do not think Trump incited the violence," Staley said. "And I think him being suspended from Twitter is a violation of the First Amendment and Freedom of Speech. I don't think we should ban people for saying things we don't agree with. It really comes down to a difference of opinion."
During the attack, President Trump did not "immediately" deploy the National Guard as he had claimed. The breach began around 1:20 pm, the National Guard was not deployed until over two hours later. In a statement from Defense Secretary Christopher Miller, the decision was made by Vice President Mike Pence, House Speaker Nancy Pelosi, Senate Majority Leader Mitch McConnell and Senate Minority Leader Chuck Schumer. The capitol police and National Guard response drew criticism from many supporters of the Black Lives Matter movement.
"When the left was protesting for Black Lives Matter, thousands of people were being arrested a day," Deal said. "He told white nationalists that he loved them and that they were special. When you look at what he said specifically about Black Lives Matter, it is clear he is on the white nationalist side. He's not going to back down. He never condemned white supremacy. To me, it's foolish to still be in line with him. Even if you consider yourself a Republican, being in line with Donald Trump is being in line with white nationalism. That's scary."
When it came to addressing the matter at Gretna, the administration met with the social studies department to think about what teaching this event would look like.
"It depends on what the kids want to do," principal Mr. Todd Mueller said. "We were all ready to have discussions. We met with the social studies department at the beginning of the day to go over what we were going to do. We have to let the kids dictate it, if they don't want to talk about it, we're not going to ram it down their throats."
In order to prevent these events from happening again, it is important that conversations between both sides happen. This matter affects more than just one side of the spectrum, it affects every American.
"The seriousness of why it happened is really important," history instructor Mr. Mike Brandon said. "The fact that misinformation can sometimes lead people to do things that are disruptive to our nation and to themselves. As a veteran, I was upset by this. We serve the Constitution of the United States. Seeing that was very disturbing for me."
America has seen the past four years be some of the most divisive in recent history. Despite the capitol being stormed, the electoral college vote was confirmed later that night. Following the insurrection on Jan. 6, President Trump has since been impeached for the second time. At the time of publication, the senate was setting up a hearing for the rest of the trial.
View Comments (1)
About the Contributor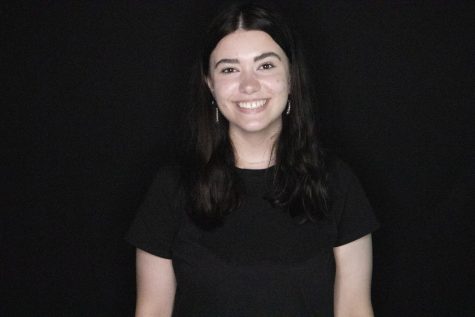 Kaleigh Zollman, Online Editor
Kaleigh Zollman is a junior at GHS and is in her third year on The Voice Staff. She serves as the Online Editor for GretnaMedia.com and Copy Editor for...