Thrift to the Past
New Trend of Shopping at Goodwill Rises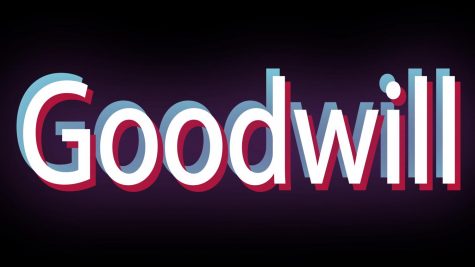 Goodwill is a chain thrift store where people can get incredible deals on unique clothing. The store has been helping people out since it opened in 1902. It was opened by Reverend Edgar J. Helms and since open has become a five billion dollar non-profit organization. Their motto is, "a hand up, not a hand out." This means they take donations from wealthier areas and have people from poorer areas help mend the item to be resold.
Goodwill has teamed up with the United Way of the Midland and Fremont Area United Way. Profits have been going towards several organizations over time, such as United Way of the Midlands and Fremont Area United Way for the "Round it Up for united way". They have teamed up with YouthBuild AmeriCorps to help ages 16-24 with construction training, education and learning, leadership training, and promise ongoing support. Some Food Banks to raise money for the needed. Goodwill also provides free online job training to those in need and struggling to get a job. This year has been more difficult for people than usual, due to COVID-19. Some goodwill stores have made it accessible to shop online and offer curbside pickup. Now they are more recognized by people, especially a younger crowd.
"I like to thrift because I can get super cute graphic tees for cheap," sophomore Hannah Wassenaar said. "When I'm shopping, I look for t-shirts that have sports teams' names on them."
There has been an increase in popularity to shop for outfits at stores like Goodwill. A popular trend on TikTok for a number of months is to thrift at Goodwill. It has become the new style to dress in the 80's, 90's, and even early 2000's. This makes others feel more comfortable with saying their clothes are thrifted. There was a time when it was embarrassing for people to announce their clothes being from Goodwill. Influencers, such as the infamous Emma Chamberlain, have made it more common for females to wear "mom jeans", scrunchies, and other vintage styles in everyday looks. A certain style can be seen on TikTok of both females and males wearing second hand clothes they have found from Goodwill, their parents, or other thrift stores. They do this to give a retro vibe while pairing thrifted clothes with more modern trends and clothing pieces. Even fashion runways are becoming more vintage in style.
"I mostly go for comfy when thrifting or clothes that I know will make me feel confident," senior Shanie Long said "Since starting thrifting my style has gotten better and kinda looks like street-wear."
Common looks mainly found on TikTok would be layering crewnecks or big graphic tees with either collared tops or a turtleneck underneath. Baggy low-rise jeans have become fairly popular, which is majorly different from the common trend of skinny high waisted jeans. These would be usually paired with a pair of the classic high tops of Converse, Air Jordan ones, or the latest shoe trend, Nike blazers mid 77s. These outfits would be accessorized with tiny handbags, crew socks, headbands, or some sort of a hat, whether it be a bucket hat, a beanie, or a baseball hat.
Wherever someone shops, no place will amount to the givingness goodwill has provided. It provides very low prices for decent clothing and become recently quite trendy.
Leave a Comment