New Superfood Restaurant In Town
Purple Acai Bowls Opens At Outlet Mall
Just in time for the holiday season, Nebraska Crossing Outlets has a new restaurant for shoppers. Purple Acai Bowls, serving bowls and smoothies, opened on November 21.
Acai bowls are made from a berry that comes from the Amazon rainforest. They exploded in popularity in the US within the past few years because they are packed with nutrients and loaded with antioxidants.
Purple Acai Bowls has a different spin on the normal bowl. The store uses products from a company called Berry Divine, which serves acai in a soft-serve format. The acai itself is dairy-free and any bowl can be made both gluten-free and vegan.
"It's the soft-serve format, it's completely different from normal acai," store manager Madison Mutlu said. "Normally, it's a berry ice packet. Ours is completely different because it is all-natural fruit juices that we turn into an ice cream form with no dairy."
The restaurant offers eight bowls, each named after a college football team, with unique toppings as well as three smoothies. Shortly after opening, they added oatmeal bowls and vegan cookie dough to their menu. The store is located next to Under Armour on the east side of the outlet mall.
It is no secret that sharing photos of food on social media has become popular. Acai has become trendy in the food industry over the past few years because of its taste and photogenic qualities. The bowls made at Purple are visually appealing, the acai itself is a purple color, and the fruit adds a bright color contrast to the bowl.
"It's really healthy, but also really good," senior Ellis Deal said. "It's something you could go grab with your friends after school. The bowls look really good and also taste good so it's definitely worth it."
Each bowl comes in two sizes, a regular at $11 and a large at $13. Each bowl has different toppings that include granola, a variety of fruits ranging from strawberries to pineapple, honey and more.
Purple is a new health food restaurant that provides a unique spin on the normal way of doing acai. While it is unconventional, its innovative business model and location will help it to succeed.
Leave a Comment
About the Contributor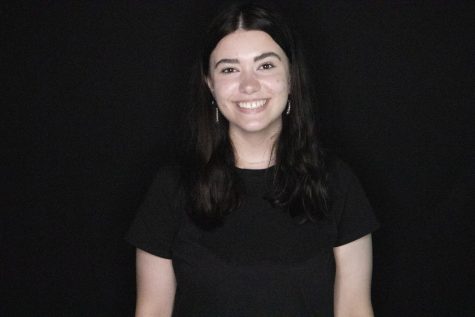 Kaleigh Zollman, Online Editor
Kaleigh Zollman is a junior at GHS and is in her third year on The Voice Staff. She serves as the Online Editor for GretnaMedia.com and Copy Editor for...