CNA Class Has In-House Clinical
Students perform skills on each other
In a pre-pandemic Certified Nursing Assistant (CNA) class, students would end the semester by going to a full-time care facility to work with their residents. With COVID-19 forbidding visitors in those facilities, CNA classes had to restructure their curriculum. Students now end the semester by performing most of their 87 skills on one another. While unconventional, the hours are needed for a license and it creates a unique opportunity for the students.
The year-old program taught by Mrs. Kim Wasalaski, a retired registered nurse, helps students who want to have a career in the medical field. The class's fast pace, high energy type of style prepares students for real life. The first real-life experience they faced was when COVID-19 hit.
"In facility clinical, I believe the students get the full picture of why they have been learning everything. The hard work comes all together thus they truly see the medical field with all its heart & soul," Mrs. Wasalaski said. "In in-house Clinical, we get to fine-tune our skills, bond more with our classmates, and have a little fun."
While clinical may have changed, the joy of the class did not. Even though it is based around learning the skills to pass the CNA test, the students learn so much more than that. The people skills, understanding, effort, hard work and teamwork are all skills acquired after this class. Senior Shea Dolezal is using this class as a stepping stone to reach her goal of becoming a registered nurse.
"I've learned so much from this class," Dolezal said. "My favorite skill was blood pressure because I feel like a real nurse when I do it. This class has prepared me so much for real life."
Even though they are in-house clinicals, the students still enjoy them. Instead of feeding the residents and wheeling them around in their wheelchairs; they are brushing each other's teeth, moving each other from bed to wheelchair, and taking each other's vital signs. The situation may have changed, but the professionalism of the class did not. Senior Ella Quandt, who plans on being a part of the medical corps in the Navy, took this class for the experience.
"My favorite part about clinicals is being able to work with everyone in my class and have fun," Quandt said. "My class works really well together."
The class run by Mrs. Wasalaski is preparing students for real life. While the clinicals experience may have changed, the purpose behind this class and the importance of what they learn makes this class memorable.
Leave a Comment
About the Contributors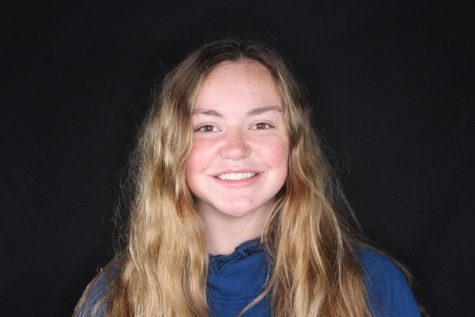 Avery Kallman, Copy Editor
Avery Kallman is a senior at GHS and in her first year in yearbook. She serves as the copy editor. She is involved in yearbook because she feels it is...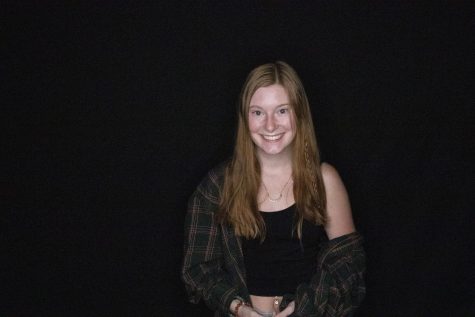 Bayleigh Koch, Staff Reporter
Bayleigh Koch is a senior at GHS and is on her fourth year as a staff writer for The Voice. She is involved in journalism in hopes of uncovering the truth...