Criminal Minds Solved their Final Crime
The CBS mystery and drama series, Criminal Minds came to an end on February 19, 2020, after 15 seasons containing 322 episodes. The show follows an intelligent group of criminal profilers working for the FBI as a part of the BAU, or the Behavioral Analysis Unit. They use their unique special skills along with behavioral analysis to investigate crimes and track down the most horrific serial killers and criminals.
The show's original cast is composed of seven main characters but the best, by far, is Dr. Spencer Reid, played by Matthew Gray Gubler. He is depicted as a genius with an IQ of 187 and can read 20,000 words per minute with an eidetic memory. He is the youngest member of the BAU and despite that, he has three BA's and three PhDs in engineering, chemistry, and mathematics. He contributes to the BAU with his unbelievable intelligence and ideas. Commonly throughout, his colleague David Rossi, played by Joe Mantegna, states that he was "left in a basket on the steps of the FBI" referring to his intellectual status.
Throughout the show, Reid shows off his ability to think the unthinkable and come up with stellar conclusions. With his intelligence, he has an eidetic memory meaning he can look at something and memorize it. His ability to obtain loads of information is another reason why he is the best character on the show. Without him and his brains, the BAU might have not been able to solve some of the most baffling puzzles and codes in order to find their killer. Some of his colleagues like Derek Morgan, played by Shemar Moore, are confused by his genius thinking and sometimes do not even believe him. Continuing through each season, Agent Morgan never fully understands how Dr. Reid is able to know and remember everything he reads. Their friendship makes the series even more entertaining because it is like a big brother-little brother situation.
In my opinion, the first half of the series is better than the second half because we have a better set of characters and better plot-lines. At the start of the season, viewers tend to grow more attached to the cast and when they leave, sometimes, it's devastating. Everyone always has one character that is their favorite. Even though it is fake, it is heart-wrenching to see them suffer. Matthew Gray Gubler and the entire cast made Criminal Minds a great show to watch for crime show lovers and each episode is always something new and exhilarating. Besides the bravery and intelligence of Matthew Gray Gubler, he also is the best looking character, by far. He begins the show as a cute nerd and turns into a total heartthrob and can turn any woman into a fan girl.
Leave a Comment
About the Contributor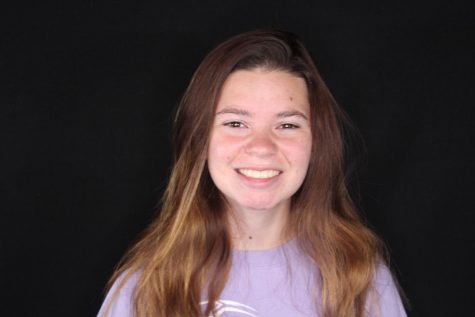 Savannah Andrews, People Editor
Savannah Andrews is a junior at GHS and in her second year in The Dragon Staff. She serves as a People Editor. She is involved in journalism because she...