Game On!
Dragons Take Home Fourth in State Esports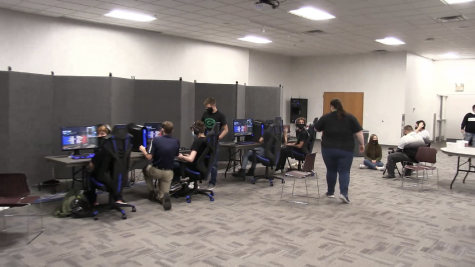 The defending Overwatch champions and a top-five RocketLeague team of last year's FALLNSeSA State eSports Tournament returned to the competition on Nov. 21 with renewed energy and hopes at repeat championships. Though they did not quite achieve their goals, both the Overwatch and RocketLeague teams had respectable outings, taking home fourth-place finishes in both games.
"They did good," esports sponsor Mr. Jacob Klein said. "As far as a young team goes, and a team that is predominantly composed of freshmen this is all new for them. To get to that stage you could tell that the competition was a little more experienced, a little bit more well-versed… The nice thing was that a lot of our team recognized their weaknesses and can now actively reflect on the experiences they had at state and now improve for next year."
Trying to top last year's first-place result proved to be a difficult task for the less experienced players. Though they could not do it, the younger participants were not discouraged by the less than ideal results.
"We're proud of the accomplishment," freshman Kaylee Taylor said. "Of being an almost all-freshman team and making it this far this year. I do not expect us to perform the same way for the rest of the year as there is still room for improvement and to make our team better as a whole"
The contest was hobbled by several issues that left players feeling disappointed about their performances. The issue, highlighted by coaches and players alike, was communication. The breakdown of which contributed to their two losses in both Overwatch and RocketLeague.
"I do not think I played very well," junior Aiden Webber said. " I think I could have done better by practicing a bit more. I think the team played decently well, there were some communication issues we could have worked on."
An important issue for the esports team in returning to state this year was a mass exodus of players from last year's championship squad. Many of its members graduated, some moved away and several did not want to participate again this season leaving only one person from last season to return to this year's team. This was not a fatal flaw, though, as it cleared room for a new flock of talent.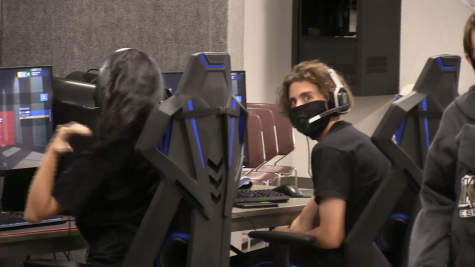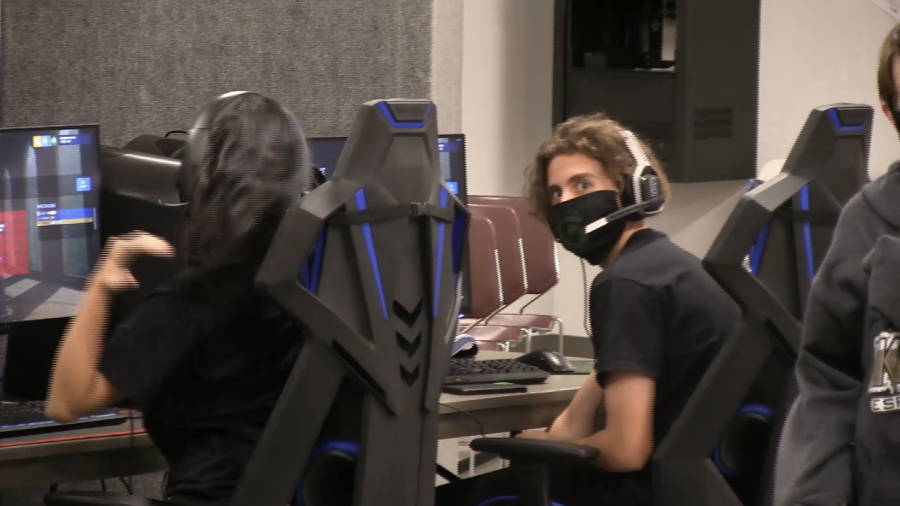 "One challenge that has actually been really good is the giant influx of freshmen who want to do it," esports sponsor Mrs. Kimberly Ingraham-Beck said. "So we had so many freshmen we created four teams versus last year where we just had one team, so a big struggle was making it so everyone who wanted to could participate."
In spite of the fact they were not able to hold on to their title, the Overwatch team proved they still had high-level talent. There was improvement from the RocketLeague team which finished one place higher than last year which left players striving to improve their results throughout the course of the school year.
Leave a Comment
About the Contributor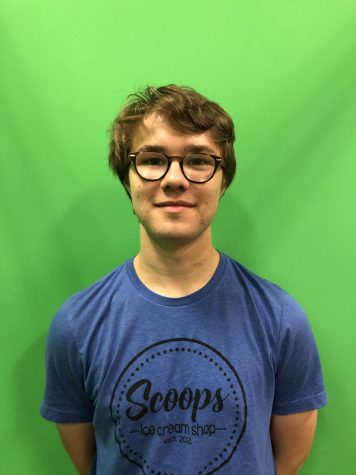 Zane Mrozla-Mindrup, Staff Reporter
Zane Mrozla-Mindrup is a senior at GHS and is continuing into his fourth year on The Voice Staff. He serves as the News Editor. He enjoys being in journalism...