Duke vs North Carolina
Rivalries in College Basketball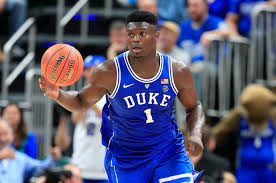 Two schools, ten miles apart, 100 years of competition and the largest rivalry college basketball has ever seen. These two schools located in Durham, North Carolina, compete in the Atlantic Coast Conference, the hardest conference in college basketball. Each season, getting at least two chances to play each other. For the last 70 years, North Carolina dominated the rivalry with stud athletes such as Michael Jordan, Tyler Hansbrough, Phil Ford and James Worthy; but in recent years, Duke has taken the lead.
Under head coach Mike Krzyzewski, the Duke Blue Devils have five national championships, have 1,084 total wins, and 11 ACC tournament titles; coaching seven different players to the National Player of the Year Award. Compared to Roy Williams, the head coach of North Carolina Tar Heels, has three national championships, 467 total wins, three ACC tournament wins, and has coached one National Player of the Year Award winner. These statistics show the difference between the greatest coach of all time and just one of his competitors. Not only is Duke's coach drastically better than North Carolina's, so are the Blue Devils' players. With stars such as JJ Redick, Shane Battier, Christian Laettner, Grant Hill and Zion Williamson; Duke was destined for greatness.
Everything's up in the air heading into the 2020-2021 season; but one thing that has stayed the same is the anticipation of the Duke vs North Carolina games. The Blue Devils incoming class has four five-star recruits, while the Tar Heels only have three. The pre-season rankings continue to show the difference between the two. Duke is pre-season ranked at number nine with North Carolina at number 16. The race for the trophy continues through COVID-19 as the two teams practice and get ready for November 25. Currently, Duke has won the last three matchups; The latest one in double overtime on a last-second shot. Without the ACC and the National Tournament, North Carolina never got a shot at redemption. While Duke may have won the last three, the competition is never over. The games, averaging over four million viewers, are a must-watch.
The widely known fact that the Duke Blue Devils are better than the North Carolina Tar Heels is easily proven by the facts. From the players to the coaches, Duke is solid all the way around. While fans from both sides may try to sway you in either direction, it is clearly shown that the Blue Devils are the stronger team.
Leave a Comment
About the Contributor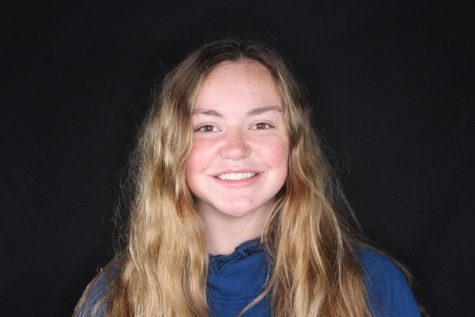 Avery Kallman, Copy Editor
Avery Kallman is a senior at GHS and in her first year in yearbook. She serves as the copy editor. She is involved in yearbook because she feels it is...