"The Boys" is Back and Better Than Ever
Amazon Prime Creates Another Hit Season
Warning: "The Boys" contains graphic images, mature content and brief nudity.
"The Boys" is by far one of the best shows I have seen in awhile. It masterfully combines stories of love, loss and life. The eight episodes in season two made by Amazon Prime kept me waiting for more week after week. It includes messages of good vs. evil, modern issues and some hardcore content.
The story revolves around a company named Vought that has its hands in almost every aspect of the world. Their claim to fame is their wide array of superheroes, which they use as money makers through movies, toys and anything under the sun. We find out in season one that they actually create these heroes, using a drug called Compound V. Meanwhile they tell everyone that the heroes are born with gifts from god. This is where we start to see the plot take hold. At the beginning of season two, the main characters led by Billy Butcher, played by Karl Urban, and Huey Campbell, played by Jack Quaid, release news to the public that the super corporation has been lying to them about the creation of their beloved heroes. The season then takes off with the superheroes battle to save face and unleash their secret plots.
One of these secret plots was that of neo-Nazis. It turns out that the company was actually founded by one of Hitler's top scientists who hoped to use their powers to perfect the Aryan race. This was actually a very well done part of the show. They started by using nationalist propaganda, convincing people that the United States was the most important country. Then as the show went on, hate speech started to increase as they introduced "super villains" who were all from minority groups from across the globe, who were also created by Vought. The heroes preached anti-immigration ideals because of the possibility of these villains coming to America. It was very satirical of the anti-immigration issues that are going on today. However, in the show, everything is masterminded by a corporation. While and in real life government policy has led to these issues.
One of my favorite things about this show over the past two seasons has been the characters. Each role has such a different backstory and their actions, whether good or bad, was done perfectly by the actors. The best is Homelander, played by Antony Starr. Homelander was one of the first superheroes to be created. Because of this, he was raised by doctors and scientists who did not really understand what he was. As he matured he became an evil mix of Captain America and Superman. He never had a mother or father, so as an adult his sense of right and wrong is skewed. This is combined with the fact that he doesn't know how to handle emotions. At times the best way to describe him is as a homicidal maniac. The way he is played is phenomenal, his constant impulses and rage are always present in his actions and tones. Up against Homelander is Karl Urban's character, Billy Butcher. This is a man who has lived his life as a rough and tumble CIA asset who has been hurt relentlessly by the superheroes. He is fueled by rage and hatred; however, he always has his end goals in mind, he just doesn't care how he gets there. Throughout the season we see Urban's character go through quite a few ups and downs. But in every stage, his inner struggle over right and wrong is clear and gripping.
This Amazon Prime series kept me on my toes from start to finish. I easily give this a five out of five star rating. The nonstop action and incredible storylines complemented with phenomenal acting and writing make "The Boys" season two on of the best new releases.
Leave a Comment
About the Writer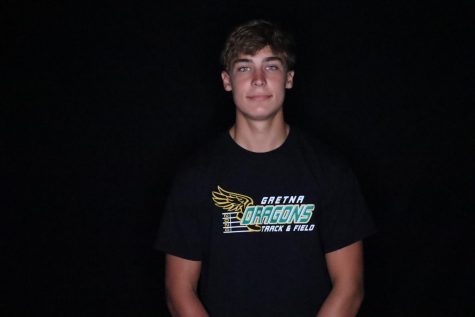 Connor Bulgrin, Editor-In-Chief
Connor Bulgrin is a senior at GHS and this is his third year on The Voice Staff. This is his second year serving as the Editor-In-Chief. He is apart of...